The Los Angeles Rams recently partnered with the Los Angeles Homeless Services Authority (LAHSA) to participate in its annual Los Angeles Homeless Count in the cities of Calabasas on Tuesday, January 21 and Inglewood and Malibu on Wednesday, January 22.
During the count, Rams front office staff and thousands of Angelenos came together to conduct a real-time count of their neighbors struggling with housing insecurity. The information gathered during the count will be used to determine the funding and resources needed to continue to combat the issue of homelessness in the Los Angeles region.
"We had a great group of volunteers help us with the Homeless Count," said City of Malibu Public Safety Manager, Susan Dueñas. "It's important for us to have an accurate count to be eligible for the appropriate amount of funding."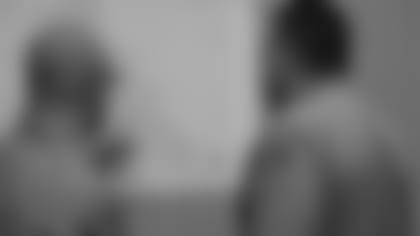 The Los Angeles Homeless Count is completed in two parts over three days and three nights. The first is the count led by local sheriffs and park rangers which cover the brush areas. The second is the street count in which volunteers divide into groups of 3-4 and either drive or walk to complete the count. Once the data is collected, LAHSA analyzes the numbers and distributes that information to the respective authorities to help address the issue. In 2019, the Los Angeles Homeless Count registered more than 50,000 Angelenos experiencing homelessness.
"Individuals struggling with homelessness might be living in their cars, maybe under overpasses, but they are still part of our community even though we may not see it," said LAHSA Procurement Coordinator, Elsie Nwankwo. "It's important to do the count so we know where we can dedicate our resources and do our best to address this problem. We need to bring everyone in, we need to know where people are so we can get them the services they need and hopefully find a home for them."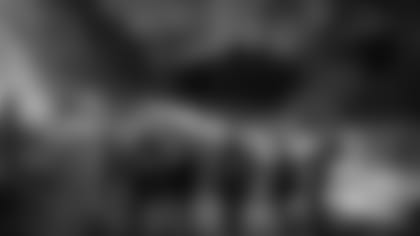 Los Angeles Homeless Services Authority is the lead agency in the Los Angeles Continuum of Care, which is the regional planning body that coordinates housing and services for homeless families and individuals in Los Angeles County. LAHSA supports, creates and sustains solutions to homelessness in Los Angeles County by providing leadership, advocacy, planning and management of program funding.
The event was part of the team's Staff Day of Service program. Each month, the Rams front office staff takes time out of the office to volunteer with local non-profits. Since returning home to Los Angeles, Rams staff members have provided more than 6,510 hours of community service and impacted 44 local non-profits and 57 schools.