Raised in Charleston, West Virginia, and a consensus All-American guard as a senior at the University of Miami, Dennis Harrah was born to be a Los Angeles Ram.
And when the Rams hosted the Atlanta Falcons at SoFi Stadium on September 18, he was honored as the team's "Legend of the Game."
"It just means so much to me that the Los Angeles Rams are back home," Harrah said. "I went through an experience when Jackie Slater and Jack Youngblood were inducted in the Hall of Fame, and went to St. Louis and experienced that. I would never want that experience ever again. I would want an experience of the Los Angeles Rams being at home where they should be.
"For me to be a part of this, just for that moment, to go there and let my boys see the area that their dad played in, and be a part of that, is absolutely huge to me. And for the Rams to let me be a part of this history."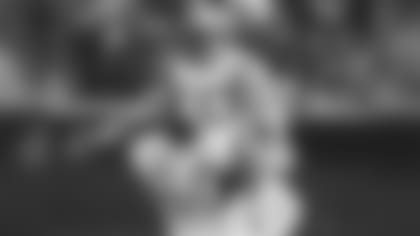 Harrah's history with the Rams began in 1975 when he was chosen in the first round of the NFL Draft, 11th overall.
"I was sitting in my living room with one lady that was a reporter," Harrah said. "We're just sitting by the phone because a gentleman had called me from the Rams and said that they were going to draft me in the first round.
"I was very excited to know I was going from Miami to L.A. I don't think it could have been a better scenario than that. I didn't really want to go up north. I would have gone anywhere, of course, but I was a young kid and just really didn't have a clue what it was going to be like, to be honest with you."
He would discover that the NFL is a business before ever hearing head coach Chuck Knox's whistle echo through Training Camp at Fullerton State. Reporting almost 30 days late when they couldn't agree on a contract, Harrah had some catching up to do. Fortunately, there were a few veterans willing to help him out.
"Yeah, they took me under their wing, alright," Harrah laughed. "Basically, between (guards) Tom Mack, Joe Scibelli, and (defensive end) Jack Youngblood, they sort of brought me into the mix. And so I blame everything on them."
After playing on special teams and backing up Scibelli as a rookie, Harrah moved into the starting lineup the following year and stayed there. In 1978, his fourth season, he was chosen to play in the Pro Bowl.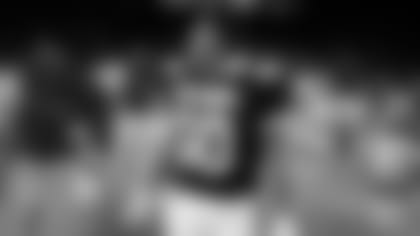 The next year, he helped the Rams win the NFC championship and meet Pittsburgh in Super Bowl XIV.
"The experience of playing against 'Mean' Joe Greene and Jack Lambert and that group, it was just, I mean, the Steelers were everything, especially being from West Virginia. I'd followed the Steelers since I was a kid," Harrah said of the 31-19 loss in the Rose Bowl. "But that experience for me to go against people that were going to be future Hall of Famers, it was just…
"The worst thing about it, I was 25-, 26-years old, and was thinking, 'Aw, it's no big deal. Hey, it's the Super Bowl, I'll be back again.' But, you know, it teaches you after you get older to cherish every day and cherish every game and cherish every opportunity. Because you might not get another chance. And I never did."
And while he didn't make it back to another Super Bowl, Harrah was selected to play in five more, six total, Pro Bowls. Coincidentally, the same number of seasons he represented the Rams as a captain.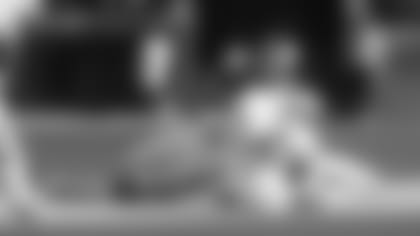 "I'd say it was about the same feeling, that the coaches and players believed in me enough to be the captain," Harrah said. "And the players (around the league) voted, at the time, for us to go to the Pro Bowl. That was sort of the same deal, in my opinion. Both were an honor and I was blessed to have those honors. I was absolutely blessed."
Blessed to be able to play 13 seasons, 1975-87, with the Rams, Harrah's fondest memories are of the camaraderie he shared with his teammates.
What makes him most proud of his stellar career?
"Well, a couple of those are some real personable things. We held out on strike (in 1987), and that was a tough time," Harrah said. "I knew it was my last year. I knew I was done. My back was bad. I had a herniated disc. But I just decided that I did not want to cross the picket line. I wanted to be the captain that I would wish somebody else would be.
"We were trying to get a better retirement and, of course, they got free agency at the time. And the rest is history. It went from salaries to… It's just gone. The money is crazy right now. It was a tough year, my last year. I retired and basically got very little out of it as far as the strikemyself. It was just supporting the cause we were fighting for."
A leader as a player on and off the field, it's much the same now as Harrah, the father of two sons: Tanner and Blake; and grandfather of two: Maxine and Auda; makes his home in Paso Robles, CA, with his wife, Teresa.
"I do some work with Central Coast Home Health and Hospice. Basically, I go into nursing homes and talk to the seniors about physical fitness and being positive about their lives. I just tell them Dennis Harrah stories and try to get them to smile and laugh," Harrah said.
"It's been a great time for me as far as being able to go into different assisted living areas and just talk to them about some of the struggles that I've been through. I know that they're going through struggles, and I try to smile every day. I try to be positive every day no matter what struggles we're dealing with physically and mentally. It's just been very rewarding, very rewarding."