Cornerback Sam Shields signed with the Rams just over a year ago in March of 2018, after essentially two years out of football due to injury.
With Los Angeles also acquiring corners Aqib Talib and Marcus Peters via trade, Shields knew he'd be mostly playing on special teams in 2018 — though he could contribute as a depth piece.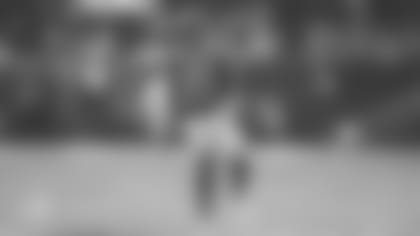 That came to be throughout the year, with Shields ending up playing 49 percent of special teams snaps and 34 percent of defensive snaps.
But more than that, Shields was able to get through the entire season healthy. And that was a significant accomplishment for the 31-year-old corner.
"Man, it's a blessing. Just a dream — what I went through, getting to where I got to in the Super Bowl, just the whole season, what I accomplished — not giving up, going through the mental part of it, I beat all odds," Shields said. "And I feel myself again. I feel like I want to keep going some more."
Prior to the Super Bowl, special teams coordinator John Fassel praised Shields for the way he came in and contributed as a veteran.
"I didn't have any idea what he would be like with his history as a starting corner on a Super Bowl team. A lot of times, you get a 31 or 32 year old and it's [like], 'Special teams? I'm past that.' And gosh he has embraced whatever we've asked him to do," Fassel said. "He has been a great teammate, leader — blessing for me, where we haven't had a lot of veterans come in and perform on special teams. We usually grow our own Rams on special teams, and then like Cory Littleton, you become a starting linebacker. But I'm almost lost for words what he's meant on special teams and for our team — just a teammate, leader."
So as Shields said, he would like to continue playing now that he's gone through a season healthy. And while he realizes the realities of the NFL, he would welcome a return to L.A. in 2019.
"For sure, you know, whatever it takes," Shields said. "I know how this business is, so if it's right, it's right — I'll be back. But business is business."