The Los Angeles Rams have beat the Detroit Lions and won the NFC West.
The majority of Sunday's game in Detroit looked nothing like the last time the Rams took the field in the highest-scoring game in franchise history on Monday Night Football against the Chiefs.
The Rams had to win an ugly one against the Lions to be crowned division champs. Two rushing touchdowns by running back Todd Gurley and another dominant day from defensive tackle Aaron Donald made the difference against quarterback Matthew Stafford and the Lions.
Here are seven stats that stood out in Week 13 against the Lions: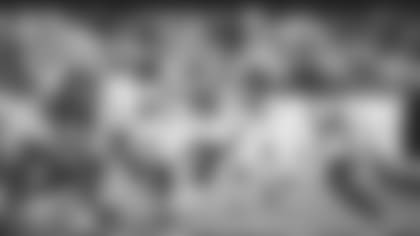 Defensive tackle Aaron Donald added another strip-sack to his 2018 resume on Sunday.
Two weeks after strip-sacking Chiefs quarterback Patrick Mahomes twice in primetime, No. 99 sacked quarterback Matthew Stafford twice, including one strip-sack which eventually led to L.A.'s second touchdown of the day.
Donald's 16.5 sacks this season match former defensive tackle Warren Sapp's season sack total from 2000 — which is the fourth-most ever by a defensive tackle.
Donald's Week 13 stat line reads: 5 Tkl, 2.0 Sk, 1 FF, 4 QBH, 4 TFL.
2. GURLEY SINGLE-SEASON HIGH
With his first fourth-quarter touchdown, running back Todd Gurley set a new single-season high in rushing touchdowns.
Gurley's two touchdowns against the Lions move him into the fourth spot in L.A.'s all-time running back ranks, with 44 career rushing touchdowns.
His new season-high for rushing touchdowns is 15.
Los Angeles has its first 1,000-yard receiver of the season.
Veteran wideout Brandin Cooks' 62 yards receiving in the game puts him at 1,026 yards this season. Cooks has totalled 1,000 yards in four of his five seasons seasons as a pro.
Wide receiver Robert Woods, who scored L.A.'s only passing touchdown of the day, needed 96 yards receiver to join Cooks in the 1,000-yard club on Sunday.
Woods led all Rams receivers with five receptions for 67 yards — putting him just 29 yards away from his first 1,000-yard season.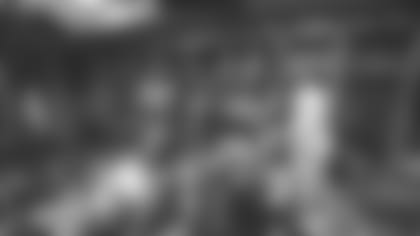 Defensive tackle Ndamukong Suh returned to Detroit to face his former team for the first time in his career.
Suh finished his homecoming of sorts as L.A.'s second-leading tackler with six tackles and one quarterback hit against Matthew Stafford.
Suh was drafted No. 2 overall by the Lions back in 2010 and played five seasons in Detroit.
Quarterback Jared Goff entered Sunday's game with the chance to set a new single-season high in passing yards.
The second-year quarterback failed to reach the needed 247 yards this week, but did pass former Rams quarterback Sam Bradford, on the club's all-time passing touchdown list. Goff's 60 career touchdown passes move him into the No. 8 spot on the list.
Goff finished his day in Detroit 17-of-33 with 207 yards, one touchdown, and one interception.
Goff's previous single-season high came last season, when the former Cal Bear threw for 3,804 yards in 15 games, earning his first Pro Bowl selection.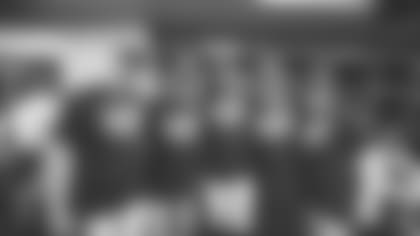 The Rams only scored one touchdown in the game's first three quarters and relied heavily on kicker Greg Zuerlein to put points on the board. Zuerlein hit all three attempted field goals in addition to three extra points, scoring 12 much-needed points for the Rams.
While Zuerlein hit from 48 yards and 47 yards on Sunday, his next 50-yard field goal made will set a Rams' record for most 50+ yard field goals.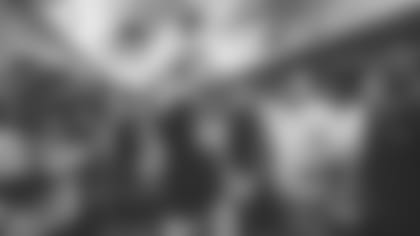 7. 2018 NFC WEST CHAMPIONS
The Los Angeles Rams have won the NFC West for the second-straight year.
Several Rams broke out the championship hats on the sideline right around the game-sealing interception by cornerback Troy Hill with under 20 seconds remaining in the game.
L.A. has won back-to-back division titles for the first time since 1978 and 1979 — the end of a dominant decade for Los Angeles, when the team won seven-straight division titles.
If the Rams win out, they will be the No. 1 seed in the NFC with home field advantage until the big one in Atlanta.