The Rams are back in the win column after downing the Cardinals 31-9 Sunday afternoon in the desert.
The Los Angeles offense used a community of ball carriers to get back on track Week 16 against the Cardinals. Both quarterback Jared Goff and wide receiver Robert Woods scored a touchdown with their legs, but the Rams were led by their newest back, C.J. Anderson.
Here are seven stats that stood out in Week 16 against the Cardinals: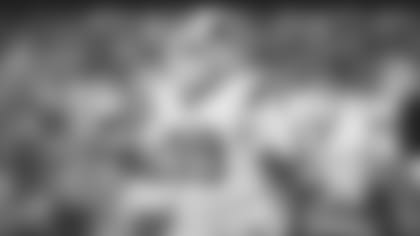 Defensive tackle Aaron Donald set an NFL and franchise record on Sunday.
With his three sacks against quarterback Josh Rosen and the Cardinals, Donald now has 19.5 sacks in 2018, which is the most in NFL history by a defensive tackle as well as the most in Rams' franchise history.
Donald surpassed once-Ram defensive tackle La'Roi Glover and former Vikings DT Keith Millard, whose NFL single-season DT sack record (18.0) was set back in 1989. He also broke former Rams defensive end Robert Quinn's franchise sack record (19.0) on Sunday.
Donald trails former Giants defensive end Michael Strahan's NFL single-season sack record (22.5) by 3.0 sacks with one game remaining.
Quarterback Jared Goff's 4,489 yards passing in 2018 are now the second-most by a Rams quarterback in a single season.
Goff needed just 81 yards entering Week 16 to move into the second spot, trailing former Rams quarterback Kurt Warner, who threw for 4,830 yards in 2001.
Additionally, Goff is now just one touchdown pass away from a career-high in the category. Goff threw one touchdown to Woods in Arizona.
3. COOKS CAREER HIGH...RUSHING?
Wide receiver Brandin Cooks' three catch, 35-yard day against the Cardinals left the wideout a 32 yards away from a new career-high in receiving yards.
Instead, Cooks set a career high in rushing yards. The pass-catcher provided a spark for the Rams in the rushing department without running back Todd Gurley, taking three carries for 27 yards against the Cardinals.
Cooks was one of seven Rams to carry the ball in Week 16's win.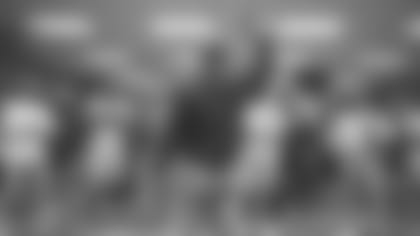 Wide receiver Robert Woods reached a new single-season career high in touchdown receptions on Sunday.
Woods found the end zone as a receiver in the fourth quarter after rushing for his first-career touchdown for the Rams' first touchdown of the day. Woods now has six touchdown receptions in 2018.
The former USC Trojan finished his night with 89 yards receiving, 15 yards rushing, and two touchdowns — continuing his streak of performances with at least 60 yards receiving.
Woods is now just the fourth player in NFL history to post 14-straight games with at least 60 yards receiving— joining Marvin Harrison, Antonio Brown, and Andre Johnson. He has a career high in targets, receptions, receiving yards, and TDs this season.
The Rams' newest running back C.J. Anderson successfully stood in for Gurley, who missed Sunday's game to lingering knee issues after last week's loss to the Eagles.
Anderson took 20 carries for 167 yards in his Rams debut. Anderson also scored a touchdown in his first professional appearance since Week 10 as a member of the Panthers.
The back's debut performance gave him his season high in carries, yards, and touchdowns and was one-yard shy of his career high in rushing yards set as a Bronco back in 2014 (168).
6. SUCCESS AGAINST ARIZONA
The Rams are undefeated against the Cardinals (4-0) and have outscored the divisional opponent 130-25 in the McVay era.
Additionally, the Rams have won four-straight games against the Cardinals in Arizona dating back to 2015.
The Rams are 12-3 after Sunday's win, becoming just the seventh team in franchise history to reach a dozen wins in a season.
The 2018 Rams join the 1973, 1975, 1978, 1999, 2001, and 2003 teams with 12 wins. L.A.'s best finish in franchise history came in 2001, when the club went 14-2. The Rams won Super Bowl XXXIII after winning 13 games in 1999.
Los Angeles will host the 49ers in the final game of the regular season next Sunday in L.A. with the opportunity to clinch a first-round bye with a win.