The Rams made a move to boost their quarterbacks room in signing veteran backup Blake Bortles to a one-year deal last week.
For Bortles, backing up Goff was such a no-brainer that he considered coming onboard without even taking a visit, and head coach Sean McVay seems equally excited.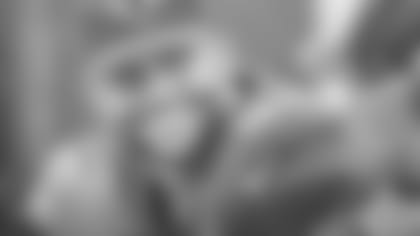 "When you get a chance to meet him and spend some time with him, he's kind of got that charisma and presence that you expect from a quarterback, where you can't help but say, 'I like this guy,'" McVay said st a Thursday press conference, sitting next to linebacker Clay Matthews and general manager Les Snead, welcoming the former Packer back home.
McVay was equally encouraged about the support Bortles might provide to his personal friend, quarterback Jared Goff — and it's a role the former Jag and NFL Twitter sensation plans to embrace.
Bortles shared his own experience of learning the value of the backup quarterback position, when he took over the starting job in Jacksonville from former quarterback Chad Henne.
"[T]o watch him handle that the way he did and immediately go from starting, getting benched and stepping into that role to be there for me and doing everything he could to help me be successful was pretty special," Bortles said. "To have the exposure to that at a young age and see how a true professional backup is supposed to act and handle and conduct themself — I can only really try to strive what he was for me for Jared."
But Bortles noted his time in L.A. also presents an opportunity for personal growth, and he sees operating in McVay's system as a path to a return to a top QB spot.
"Everybody wants a piece of what [McVay] is doing, and wants to understand how he's doing what he's doing at the level he's doing it at," Bortles said. "I want to get an opportunity to start in this league and I think in order to do that, this is the best step."
Approaching 18,000 yards passing with 103 touchdowns in five pro seasons, Bortles also offers some big-game experience. He owned the starter's job for Jacksonville's run through the 2017 postseason, throwing three touchdowns with no interceptions, coming up just short of the Super Bowl thanks to the New England Patriots in the AFC title game.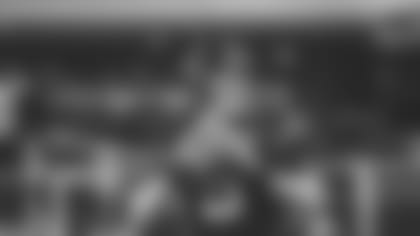 McVay mentioned his new quarterback's past production, athleticism and competitive nature in addition to Bortles' reputation as a good teammate when asked how the defending NFC Champs decided who would backup Goff in year four.
Snead summed up the head coach's interest in Bortles' on-the-field value as his club rounds up seems to be wrapping up re-stocking with a baseball analogy.
"When you're kind of in the phase that we are, we do want to continue winning and having a quarterback who's been there, done that, definitely helps if you ever have to go to the bullpen."