For some members of the Rams' 2020 rookie class, playing time – and in some cases starting roles – was found right away. For others, the second half of their first NFL season unfolded similar to the first because of the veteran experience in their position group, making playing time sporadic.
After checking in with the group in early November, theRams.com has an updated, end-of-season look at how each of them fared.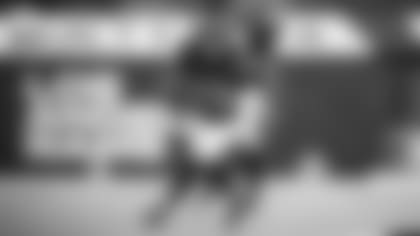 RB CAM AKERS (ROUND 2, NO. 52 OVERALL)
The 2020 season began with Akers sharing carries with fellow running backs Malcolm Brown and Darrell Henderson Jr. in a committee backfield. By the end of it, Akers finished as the team's leading rusher.
Despite missing three games due to injury (two with a rib injury, one due to a high ankle sprain), Akers still managed to finish with 145 carries for 625 yards and two touchdowns, plus 11 catches for 123 yards and one touchdown in the passing game in 13 games. His 625 rushing yards edged Henderson by one to end the regular season for most on the team, while his carries edged Henderson by seven for the team lead in that category.
His 2020 season was also highlighted by rushing for 171 yards in a Week 14 win over the Patriots on Thursday Night Football, a performance that marked the most in a single game by a Rams rookie running back since Jerome Bettis' 212 against the Saints in 1993 and earned Akers NFC Offensive Player of the Week honors.
Akers also had 46 carries for 221 yards and two touchdowns, plus three receptions for 51 yards during the Rams' playoff run.
Akers played in 13 games, 297 of 1119 (26.5 percent) of offensive snaps in the regular season, 104 of 126 (82.5 percent) offensive snaps in the playoffs.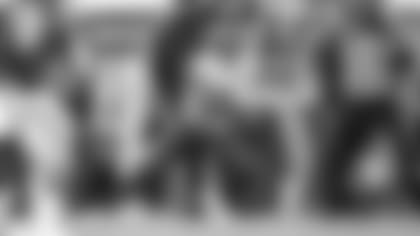 WR VAN JEFFERSON (ROUND 2, NO. 57 OVERALL)
Much like the first half of the season, Jefferson's playing time fluctuated during the second half as Robert Woods, Cooper Kupp and Josh Reynolds handled the majority of the reps in the rotation.
The final four weeks of the regular season marked his most significant involvement, as nearly 50 percent of his total offensive snaps for the season (131 of 268) came during that span, including 44 in the regular season finale against the Cardinals with Kupp on the Reserve/COVID-19 list that week. Jefferson had four catches for a season-high 50 yards in that contest and finished the regular season with 31 catches for 220 yards and one touchdown.
With Kupp (knee) inactive for the divisional round playoff game against the Packers, Jefferson again saw an uptick in playing time and finished with six catches for 46 yards and one touchdown.
Jefferson played in all 16 games, 268 of 1119 (23.9 percent) of offensive snaps in the regular season and also saw some action on special teams. He also played 46 offensive snaps and 20 special teams snaps across both of the Rams' playoff games (46 offensive snaps all coming in the divisional round).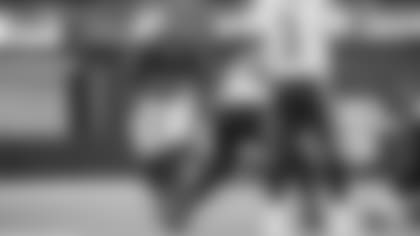 OLB TERRELL LEWIS (ROUND 3, NO. 84 OVERALL)
Atrophy from a knee procedure Lewis underwent in the preseason – due to infection concerns from a previous procedure – led to him being placed on the Reserve/Non-Football Injury list and missing the first four games before making his debut in Week 5. Unfortunately, knee issues – swelling, to be specific – would again pop up in the second half of the season and cause the team to take another precautionary approach by making him inactive for four games (Weeks 12-15).
In the eight games Lewis was active and healthy during the regular season, he played a combined 121 defensive snaps and played a handful of snaps on special teams in Weeks 5, 7 and 8. He played nine defensive snaps in the wild card round of the playoffs but was inactive for the divisional round after popping up on the injury report with an ankle injury.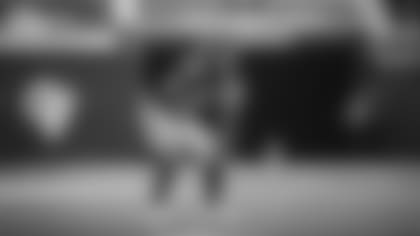 S TERRELL BURGESS (ROUND 3, NO. 104 OVERALL)
Burgess was placed on Injured Reserve on Oct. 28, two days after sustaining a season-ending ankle injury against the Bears on Monday Night Football.
Prior to the injury, he predominantly saw action on special teams (134 snaps) but also saw 49 defensive snaps, too. He finished his rookie season with eight total tackles and one pass breakup in seven games.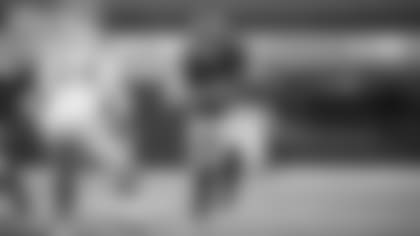 TE BRYCEN HOPKINS (ROUND 4, NO. 136 OVERALL)
Hopkins effectively had a redshirt year with Tyler Higbee, Gerald Everett and Johnny Mundt. He was inactive for 11 of 16 regular season games, plus the wild card round against the Seahawks. Although Hopkins was active for the divisional round against the Packers, he did not play.
When Hopkins was active, he played special teams almost exclusively. His only two offensive snaps of the regular season came against the Bears, otherwise he played 50 special teams snaps.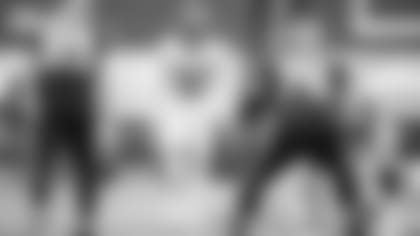 S JORDAN FULLER (ROUND 6, NO. 199 OVERALL)
Other than a shoulder injury that forced him to miss Week 4, then Weeks 6-8, Fuller was a reliable contributor to the Rams' secondary in his first pro season. He started all 12 games he played in, finished fourth on the team in total tackles (60) and tied with cornerback Troy Hill for second in interceptions (3).
When Fuller returned from injured reserve in Week 10, he played 99 percent of the Rams' defensive snaps, then 100 percent in each of their final seven regular season games, plus both playoff games.
Overall, Fuller played 707 of 1024 (69 percent) of the Rams' regular season defensive snaps and all 139 defensive snaps across both playoff games.
OL TREMAYNE ANCHRUM JR. (ROUND 7, NO. 250 OVERALL)
Besides three offensive snaps in Week 16 against the Seahawks, Anchrum played mostly on special teams (51 snaps). He was active for 13 of 16 regular season games.
When left tackle Andrew Whitworth got scheduled veteran rest days off of practice during game weeks, Anchrum would receive more reps with the first team offensive line. When Whitworth suffered a knee injury and Joe Noteboom was elevated to starting left tackle, Anchrum got reps at swing tackle – the backup role for a player capable of playing both left and right tackle. However, it's important to remind that the Rams projected him as a guard when they drafted him last year.