Back in late April, the Rams used nine picks to assemble their draft class this year, but that number is now down to seven after linebacker Clay Johnston was signed by the Panthers before the regular season and kicker Samuel Sloman was released following Week 7.
Like last season, some of those rookies have been able to see action immediately, while others have have had to wait because of the depth and experience around them.
Here's how each of those remaining seven selections have fared at the midway point of the season: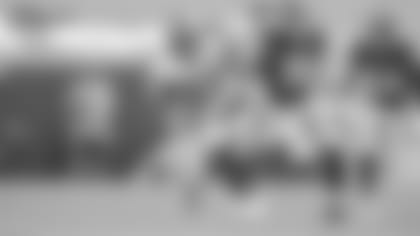 RB CAM AKERS (ROUND 2, NO. 52)
Akers has played in six of the Rams' eight games, missing two due to a painful rib injury he sustained in Week 2 against the Eagles. Los Angeles head coach Sean McVay said Monday that injury set Akers back and contributed to him missing some opportunities he likely would've received in the following weeks.
Still, when healthy, he's shown flashes of what L.A. liked so much about him coming out of the draft. In his first game back from injury (Week 5 at Washington), Akers posted nine carries for a season-high 61 yards, including a 46-yard attempt that remains his longest of the year. Two weeks later, he tallied nine carries for 35 yards and added a 19-yard reception against the Dolphins.
Overall, Akers has played 64 of the team's 563 offensive snaps (11.3 percent). The majority of those reps came against the Cowboys in the season-opener (24) and last week against the Dolphins (20). He has 35 carries for 148 yards, plus two catches for 23 yards, across those six games.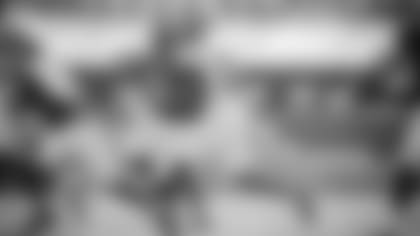 WR VAN JEFFERSON (ROUND 2, NO. 57)
With experienced receivers around him, Jefferson's opportunities have been somewhat limited. After seeing 33 of 73 offensive snaps in Week 1 and 26 of 69 in Week 2, he received single-digit snaps in four of the Rams' next five games, the exception being Week 5 at Washington (18).
That said, Jefferson, like Akers, has flashed at times this season. Jefferson hauled in a 31-yard reception on 3rd and 5 from the Rams 48 against the Cowboys which set up a field goal that extended the Rams' lead to 13-7. One week later, he had his best statistical game of the season with four catches for 45 yards against the Eagles, including a 21-yard grab that set up a 5-yard rushing touchdown by wide receiver Robert Woods.
Collectively, Jefferson has played 108 of the team's 563 offensive snaps, also playing 35 special teams snaps, posting nine receptions for 121 yards while playing in all eight games.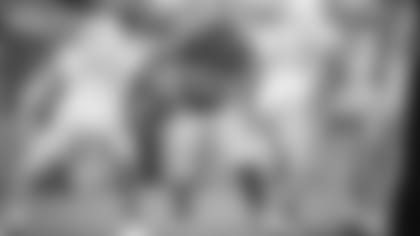 OLB TERRELL LEWIS (ROUND 3, NO. 84)
Lewis' debut was initially put on hold after infection concerns from a previous procedure caused the team to place him on the Reserve/Non-Football Injury List in Week 1 for precautionary reasons. Eventually, he was able to return against Washington in Week 5.
The former University of Alabama standout played 14 defensive snaps in his first game back, then saw a season-high 20 against the Bears two weeks later. He has played 55 of the team's 512 defensive snaps overall, as well as four special teams snaps, with one tackle in four games.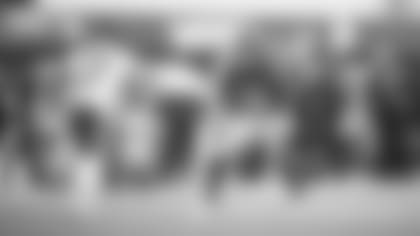 S TERRELL BURGESS (ROUND 3, NO. 104)
The Rams used their compensatory selection on Burgess, whose versatility made him an intriguing piece to the defense. However, it wasn't until Week 3 – he was used exclusively on special teams in Week 1 and Week 2 – when he saw action with that unit.
While his highest usage came in Week 4 against the Giants, when he played 19 snaps each on defense and special teams, his best performance of the season was three weeks later against the Bears on Monday Night Football, making crucial third down stops and covering well on special teams. Unfortunately, Burgess also suffered a season-ending broken ankle in that contest.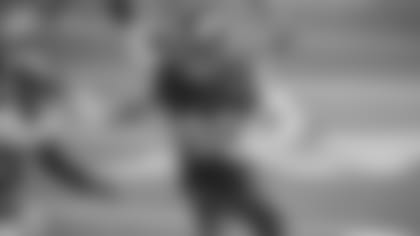 TE BRYCEN HOPKINS (ROUND 4, NO. 136)
Similar to Jefferson, sharing a position room with established veterans has also limited Hopkins' opportunities.
He was inactive for the first six games, and when starter Tyler Higbee's hand injury afforded the Rams the opportunity to elevate him to the active gameday roster, he only saw three offensive snaps as Gerald Everett and Johnny Mundt handled the bulk of the work. When Higbee returned in Week 8, Hopkins was once again inactive.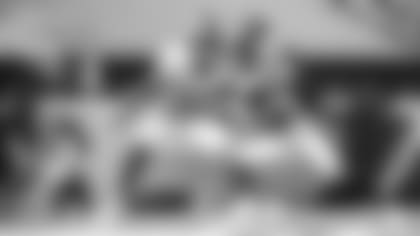 S JORDAN FULLER (ROUND 6, NO. 199)
Fuller immediately earned a starting role alongside John Johnson and made one of the plays of the season with his 4th down red zone stop against the Cowboys in Week 1.
A shoulder Week 3 shoulder injury and subsequent re-aggravation in Week 5 have limited him to four games played, but he has still produced 21 combined tackles and two pass breakups when healthy. Currently on injured reserve, he is expected to return in Week 10.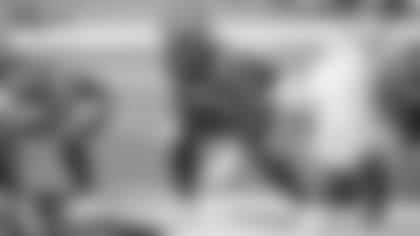 OL TREMAYNE ANCHRUM JR. (ROUND 7, NO. 250)
Anchrum was inactive for the first two games, and though he was active for the third game, he did not play. The former Clemson University standout eventually saw his first action of the season in Week 4 and has played in every week since, though it's been exclusively on special teams (19 snaps).
This also seems to be a "redshirt" year for Anchrum, considering the returning depth and experience of Los Angeles' offensive line heading into this season. Of note, while he projects as a guard, he has been getting reps at left tackle when Andrew Whitworth has had his veteran rest days.