Back in late April, the Rams used eight picks to assemble their draft class this year. Some have been able to see action right away, while others have have had to wait due to the depth and experience in front of them.
Here's how each of those eight selections have fared at the midway point of the season.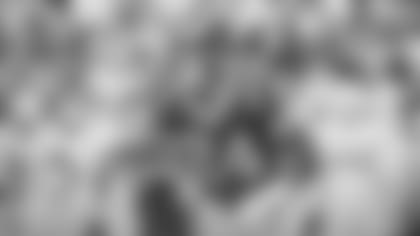 S TAYLOR RAPP (ROUND 2, NO. 61)
Rapp has appeared in every game this season, playing the 11th-most snaps of any Rams defensive player with 321. His 44 total tackles rank fourth on the team, and he's chipped three pass breakups.
Starting in each of the Rams' last two games, he most recently posted a team- and season-high 12 tackles in their 24-10 win over the Bengals in London.
Area scout Vito Gonella called him "a money-man tackler" this spring when discussing what stood out from watching him at Washington, and that reputation has carried over into his professional career. Scouting service Pro Football Focus has him graded as Los Angeles' fourth-best tackler so far.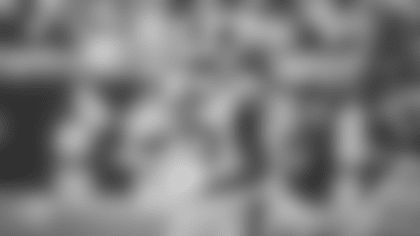 RB DARRELL HENDERSON JR. (ROUND 3, NO. 70)
Henderson has appeared in four of the Rams' first eight games this season, receiving 73 snaps. He's rushed 29 times for 119 yards and added four receptions for 37 yards.
Todd Gurley and Malcolm Brown shouldered most of the backfield load through the first five weeks, while Henderson was used sparingly. However, after Brown sustained an ankle injury in Week 6, Henderson saw his opportunities increase over the last two weeks, seeing 26 snaps against the Falcons followed by 28 against the Bengals in London.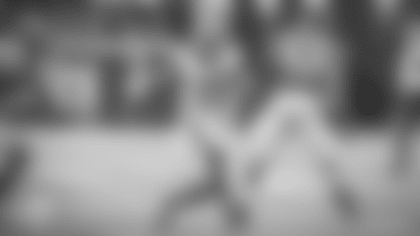 CB DAVID LONG JR. (ROUND 3, NO. 79)
Long fits into the category of joining a position group that had depth and experience, since the Rams chose to keep six cornerbacks on the preliminary 53-man roster.
He was inactive for the first six weeks of the season, but after Marcus Peters was traded to the Ravens and Aqib Talib was placed on injured reserve (and later traded to the Dolphins), he landed on the active gameday roster. Though the Rams also acquired Jalen Ramsey, Long still appeared in each of the Rams' last two games.
His action has mainly come on special teams, as he's seen 27 snaps with that unit compared to nine with the defense. He has one tackle this season.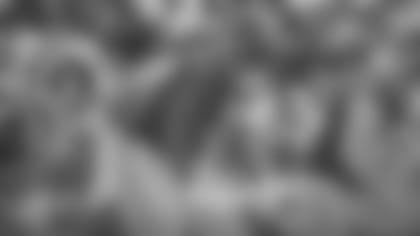 OT BOBBY EVANS (ROUND 3, NO. 97)
Another rookie who joined a veteran position group, Evans didn't land on the active gameday roster until Oct. 20.
Like Long, he was also inactive for the first six weeks before injuries afforded him new opportunities. Also like Long, Evans has mainly seen action on special teams with 12 snaps there in the last two weeks. He got three snaps on offense against the Falcons but none against the Bengals.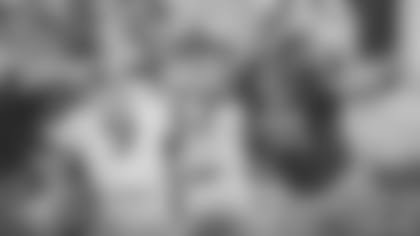 DT GREG GAINES (ROUND 4, NO. 134)
Gaines has been inactive for five of the Rams' first eight games, including each of the last two. In the two games he's been active, he's tallied a combined five tackles.
He was most recently active against the 49ers, posting his best overall defensive grade (87.8) and run defense grade (86.7) on the season. Those marks were also second-highest in each respective category of any Rams defensive players against the Niners in Week 6.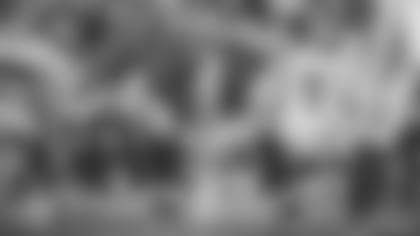 OT DAVID EDWARDS (ROUND 5, NO. 169)
Edwards has appeared in all eight games, starting at left guard in each of the last two.
It didn't seem like the former Wisconsin standout would see playing time right away, given the Rams had 14-year veteran Andrew Whitworth holding down left tackle and fifth-year pro Rob Havenstein holding down right tackle. However, thanks to cross-training along the offensive line during the spring and summer, his time would come in Week 7 against the Falcons when the Rams elected to give Edwards a shot at the spot in wake of starting LG Joe Noteboom's season-ending ACL and MCL injury against the 49ers.
Edwards hasn't looked back since, playing 75 snaps against the Falcons and 60 against the Bengals.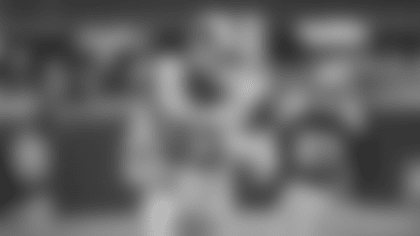 S NICK SCOTT (ROUND 7, NO. 243)
Initially projected as a key special teams contributed, Scott has been a mainstay with that unit.
He's logged a team-high 180 snaps on that squad while appearing in all eight games this season. His three total tackles share with linebackers Troy Reeder and Travin Howard for the special teams lead.