Throughout the offseason, theRams.com will be taking a look around the internet for the top Rams headlines of the day. Here's a look at what's out there for Wednesday, February 12 about your Los Angeles Rams.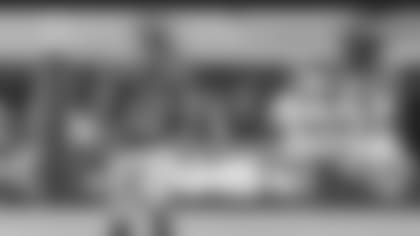 COOKS LOOKS BACK ON 2019 SEASON, PROVIDES OFFSEASON UPDATE
Rams wide receiver Brandin Cooks recently spoke with Doug Farrar of USA TODAY's Touchdown Wire to reflect on his 2019 season and share what he's been up to since it ended.
Here's an excerpt from Farrar's piece, which explains why Cooks will come back with a different mindset after how last year went.
"For me, I have that feeling like somebody took something away from me. It's something that's so important, you want to do whatever it takes to get back to where you were, and better," Cooks told Farrar. "For us as a team, you look at the fact that the year before, we went to the Super Bowl, and last year, we went through a lot of ups and downs. Personally, I just want to be the best I can possibly be to help my team get out of some of those situations. I feel like I truly am more hungry — like that hunger I had before I made it into the league. That fight and that want and that desire from my childhood has risen back to to the surface after what went on last year."
RAMS CLOSE TO BEING BACK TO A PLAYOFF TEAM
Bleacher Report identified five teams who can return to the playoffs by addressing one key area.
The Rams were among those five teams, and BR's Chris Roling identified the starting offensive line as what they improve.