Throughout the offseason, theRams.com will be taking a look around the internet for the top Rams headlines of the day. Here's a look at what's out there for Thursday, March 26 about your Los Angeles Rams.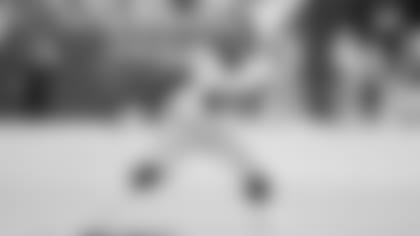 Bleacher Report says Rams should add another edge rusher
The Rams will reportedly sign outside linebacker and edge rusher Leonard Floyd to a two-year deal. However, to address the departures of both Dante Fowler and Clay Matthews, Bleacher Report (BR) said it should go after another: Former New York Giants edge rusher Markus Golden.
"Markus Golden is a proven edge-rusher with a pair of 10-sack seasons under his belt," BR NFL analyst Brent Sobleski wrote. "The 29-year-old would immediately help Aaron Donald by adding more of an edge presence. The Rams need that after losing 19.5 sacks between Fowler and Matthews."
Click here to read Sobleski's full analysis for the Rams and his suggested targets for the league's 31 other teams.
CBS Sports identifies the Rams' biggest remaining need after the first week of free agency
As the second week of free agency began, CBS Sports senior NFL columnist Pete Prisco picked inside linebacker as the biggest remaining need for the Rams following Cory Littleton reportedly signing with the Las Vegas Raiders.
"The Rams have needs elsewhere -- see: edge rusher -- but this is the biggest hole after the team lost Cory Littleton to the Raiders," Prisco wrote.
Offensive line should continue to be addressed by the Rams, according to Pro Football Focus
In its updated look at offseason needs for all 32 teams following the first week of free agency, scouting service Pro Football Focus (PFF) said offensive line remains the Rams' primary need.
"The Rams' offensive line was one of the better units in the league in 2018, and their offense flourished behind it as a result," PFF's Ben Linsey wrote. "That all fell apart this past season, with injuries and personnel changes taking a toll on the group."
Beyond the offensive line, PFF also recommended the Rams targeting edge rusher and linebacker even though they will reportedly sign Leonard Floyd to address the former.
Click here to read Linsey's full analysis on the Rams' primary and secondary needs.