Each weekday, theRams.com will be taking a look around the internet for the top Rams headlines of the day. Here's a look at what's out there for Friday, December 7th about your Los Angeles Rams.
SI's PERFORMER OF THE YEAR
Sports Illustrated named Rams defensive tackle Aaron Donald as its 'Performer of the Year' for 2018.
On Thursday, Sports Illustrated's Jenna West said Donald embodies the Performer of the Year title. Donald leads the NFL with 16.5 sacks and has 20 tackles for a loss, 32 quarterback hits, and four forced fumbles in 2018.
The award is granted to an individual who leaves their mark on the 2018 season, according to West. The Sports Illustrated Sportsperson of the Year award ceremony will take place Dec. 11 at the Beverly Hills Hotel in Los Angeles.
On Friday, the Ringer's Riley McAtee doubled back on his mid-season claim that Donald breaking the NFL sack record is impossible.
"So much for impossible. A month and a half later, Donald has not only maintained his first-half success, but he's actually upped his pace, recording 6.5 sacks in the four games since the season's midway mark. He now has 16.5 sacks, and with four games to go, he's on pace to finish the season with 22.0, just half a sack shy of Strahan's record."
On Thursday, Donald said, "Anything is possible" regarding the record. No. 99 has 1.5 sacks in his career against the Chicago Bears.
To view McAtee's full story on Donald's pursuit of the record, click here.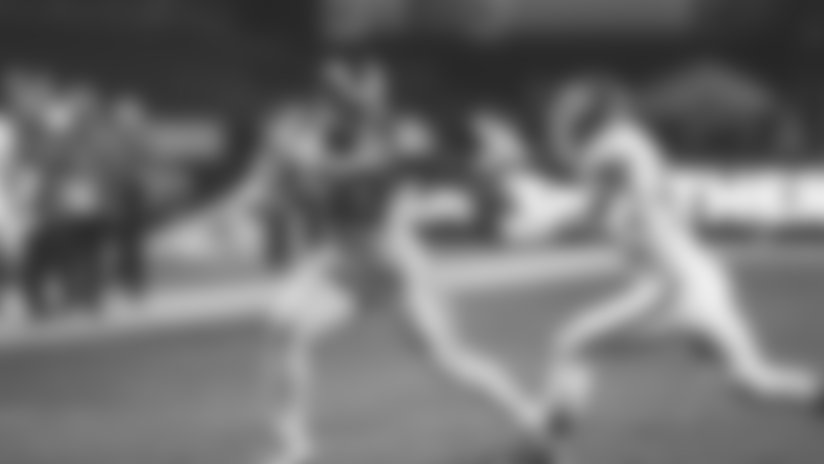 Running back Todd Gurley hosted the Childhood Literacy Initiative with Pizza Hut and BOOK IT! at Worthington Elementary School in Inglewood, Calif. this week.
The Los Angeles Sentinel gathered Gurley's thoughts on what the event could mean to the kids in attendance.
"For me, it would've had to have been Michael Vick, Ray Lewis, Ed Reed," Gurley responded when asked who he would have picked to read him a book in elementary school. "You know those guys were some of my favorite players. If I was a kid and that happened, I don't know I would be freaking out."
Gurley read 'The Magician's Hat,' by his former University of Georgia teammate Malcolm Mitchell to Worthington Elementary students.
Childhood literacy is Gurley's initiative as part of the NFL's My Cause, My Cleats campaign.