Each weekday, theRams.com will be taking a look around the internet for the top Rams headlines of the day. Here's a look at what's out there for Thursday October 4th about your Los Angeles Rams.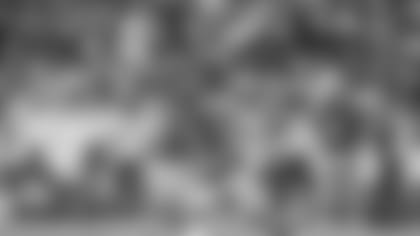 Two Rams made NFL.com's Chris Wesseling's list of early MVP candidates. Wesseling currently has Goff at No. 2 behind Kansas City's quarterback Patrick Mahomes. Goff's running back and the 2017 Offensive Player of the Year, Todd Gurley is No. 7 on Wesseling's list.
Here's what he has to say about each Ram:
Showcasing an unusually high release point with the requisite touch, zip, decision-making and impeccable timing, Goff has become the first QB in NFL history to throw for at least 350 yards with a 75.0 percent completion rate in three consecutive games. He leads the league in yards per attempt (10.5) and passer rating (127.3).
"After leading the NFL with 2,093 yards from scrimmage and 19 touchdowns last season, Gurley is making another run at "NFL Honors" hardware with a current pace that'd give him 2,128 yards and 24 scores by year's end."
For Wesseling's full list of MVP candidates, click here.
Each week, the NFL awards one player for displaying "exemplary football technique".
According to the league, 'NFL Way to Play' was created to promote proper playing technique, protect players from unnecessary risk, and effect culture change across all levels of the sport.
Rams defensive tackle Aaron Donald took home the award in Week 4. Donald safely sacked Vikings' quarterback Kirk Cousins twice on Thursday Night Football.
As part of the 'Way to Play' award, Donald's performance will be honored with a $2,500 charitable donation by the NFL Foundation.
NFL.com announced on Thursday that the month of September belongs to Rams quarterback Jared Goff.
Goff was named the NFC Offensive Player of the Month, and NFL.com cited his Week 4 performance as one reason why.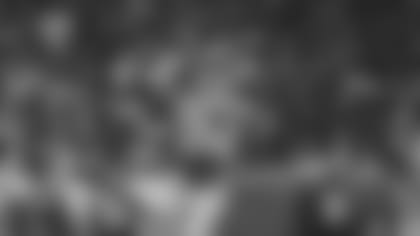 "Los Angeles Ramsquarterback Jared Goff was named the NFC Offensive Player of the Month after torching the Minnesota Vikings for a career-best 465 yards and five touchdowns on 26-of-33 passing in a 38-31 victory. Goff's 158.3 passing rating was a personal best, and he became the first Rams QB to achieve at least 400 passing yards and five TDs in a single game since Norm Van Brocklin in 1951."
Bleacher Report's Brent Sobleski named one hidden gem for each NFL team on Thursday. For the Rams, Sobleski picked third-year linebacker Cory Littleton.
"Obviously, stars can be found all over the Rams roster. Littleton is the glue that holds a talented defense together."
"'He's got good instincts, good awareness,' McVay continued. 'You see the ability to be able to run and recognize different things. I think he's done a nice job with the communication, specifically with what the MIKE linebacker spot entails. He's playing every snap for us right now and he's playing at a high level.'"