Each weekday, theRams.com will be taking a look around the internet for the top Rams headlines of the day. Here's a look at what's out there for Monday October 15th about your Los Angeles Rams.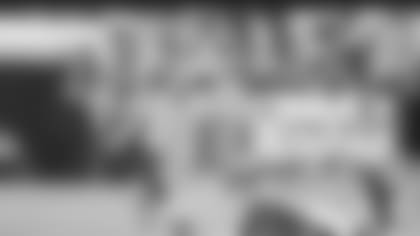 On Monday, ESPN's Bill Barnwell wrote about what he did not expect through six weeks of the NFL season. Barnwell included the Rams' perfect start to the season in his list, and points out just how low L.A.'s chances were to be perfect through Week 6.
"While everyone thought the Rams would be among the best teams in in the league, even good teams struggle to make it to 6-0. Los Angeles hosted the Cardinals, Vikings and Chargers and had road games against Oakland, Seattle and Denver, all of which have fearsome reputations as road destinations. ESPN's Football Power Index favored Sean McVay's team to win each of these six contests before the season started, but FPI gave the Rams just a 14.2 percent shot of winning all six."
"If anything, it's about to get more difficult for the Rams. They have a relatively comfortable game against the 49ers in San Francisco, but they'll get the toughest stretch of their season afterward: home games against the Packers, Seahawks and Chiefs, and a road trip to New Orleans. FPI gives them just a 17 percent chance of winning those four games and a 12.8 percent chance of making it to their bye at 11-0. At the same time, though, the Rams might understandably feel comfortable taking on the numbers -- or anyone else -- right now."
For Barnwell's full 'The Unpredictables' article, click here.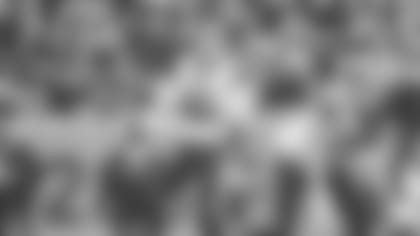 Bleacher Report's Kristopher Knox handed out his grades for Week 6 on Monday, and the Rams passed yet again with a gritty performance on the road in Denver. Knox said what's most impressive about L.A. this season is the team's ability to find a way to win games in any phase.
"This time, the Rams had to overcome a pass rush that terrorized Jared Goff, the loss of wideout Cooper Kupp to injury and a defense that allowed Denver back in the game in the second half. They did so by riding Todd Gurley and the ground game."
"Los Angeles has now won handily in games via defense, the pass and the run. This is a sign of a team that is both balanced and adaptable. It's a big reason why the Rams remain the league's lone unbeaten team and a Super Bowl favorite."
The day after running back Todd Gurley's career-best game, NFL Matchup on ESPN tweeted just how good Gurley has been when quarterback Jared Goff under center.
Gurley leads the league in both rushing yards and scoring.