Each weekday, theRams.com will be taking a look around the internet for the top Rams headlines of the day. Here's a look at what's out there for Wednesday, March 6th about your Los Angeles Rams.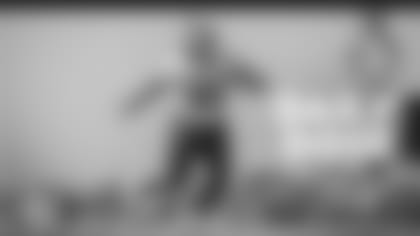 Cameron DaSilva, editor at USA Today's Rams Wire, believes the Los Angeles could be an ideal landing spot recently-released Ravens safety Eric Weddle.
DaSilva says adding a veteran presence like Weddle heading into '19 might work out well for defensive coordinator Wade Phillips' group, especially considering the personnel that could depart in free agency, namely safety Lamarcus Joyner, defensive tackle Ndamukong Suh, and outside linebacker Dante Fowler.
"Weddle would provide position flexibility between himself and Johnson, as well, making it difficult for teams to diagnose the Rams defense because both players can play either safety spot. This is a signing that's certainly worth exploring for both parties, especially since it won't affect the Rams' compensatory pick formula, which they always take into account."
Weddle is a six-time Pro Bowler and two-time All-Pro. He's made the NFL's all-star game in each of his last three seasons in Baltimore.
Bleacher Report's Zach Kruse included the Rams in a list of teams that make an ideal landing spot for top Virginia safety Juan Thornhill.
Kruse said Thornhill's ability to cover the deep ball in addition to the slot, makes the former corner quite the prospect — especially considering his athleticism.
Here's how Thornhill shaped up at the combine:
"The Virginia product measured in at 6'0" and 205 pounds and ran the 40-yard dash in 4.42 seconds. He put up 21 reps on the bench press and practically jumped out of the stadium, hitting 44 inches in the vertical—one inch from the combine record—and 11'9" in the broad jump. His combination of size, speed and explosive power in the lower body will have him shooting up draft boards."
For Kruse's full list of ideal landing spots for the combine's best, click here.
ESPN's Field Yates released his list of the top players set to hit the free agency market next Wednesday.
Defensive tackle Aaron Donald showed off some fancy footwork on Tuesday, retweeting a video of an offseason workout.