Each weekday, theRams.com will be taking a look around the internet for the top Rams headlines of the day. Here's a look at what's out there for Thursday October 25th about your Los Angeles Rams.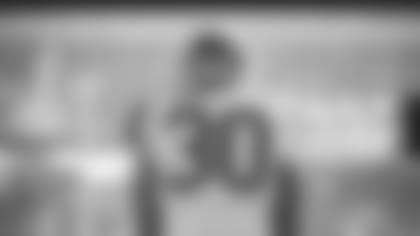 Elliot Harrison of NFL.com has made his picks for Week 8's slate of games, and he has the Rams topping the Packers in L.A.
In his predictions, Harrison highlights a bit of Rams-Packers history.
"The Packers first played the Los Angeles Rams at the Coliseum in 1946, and the teams have played a few important contests over the years. For instance, the 1967 Divisional playoff, which Green Bay won, advancing to the the 1967 NFL title Game -- the "Ice Bowl." Or there was the 2001 Divisional affair in St. Louis, when Brett Favre chucked six interceptions."
Here's Harrison's prediction for Sunday:
Los Angeles Rams 34, Green Bay Packers 30
"My completely unbiased colleague James Jones swears up and down that the Packers are going to win this game in L.A. Jones told me that with Randall Cobb and Geronimo Allison getting healthy, and Aaron Rodgers getting healthier, Green Bay will outscore the Rams' high-octane offense. Not seeing it, and not because of Rodgers. Green Bay doesn't have the means to pressure Jared Goff often enough, nor have they faced an RB like Todd Gurley in a long time. Another matchup problem: the Packers' offensive line versus Aaron Donald and Co. Sean McVay's group improves to 8-0."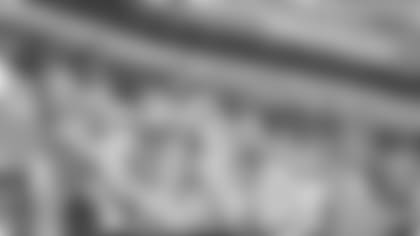 RAMS RECORD-SETTING FAVORITES
The Rams are 9.5-point favorites in Sunday's game against the Packers — making Green Bay the biggest underdog ever with quarterback Aaron Rodgers at the helm.
Bleacher Report's NFL staff have the Rams improving to a perfect 8-0 for the first time in club history, but not by more than 9.5 points.
"I cannot believe how many points the Packers are getting," Gagnon said. "Green Bay has stumbled in both of its road games, but Aaron Rodgers is still Aaron Rodgers, he and his injured knee are coming off a bye week, and the Rams could be exhausted following a three-game road trip."
Los Angeles cut it close in two of those games (it beat Seattle and Denver by a combined five points) and beat the Vikings at home by just a single score one week prior. With the backdoor cover also on the table, the rested Packers appear to be an obvious pick here.
Consensus: Green Bay (+9.5)
Score Prediction: Los Angeles 30, Green Bay 27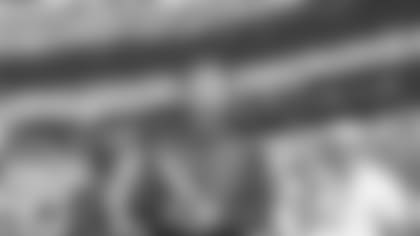 MCVAY & NICK SABAN SIMILARITIES
Rams GM Les Snead joined The Jim Rome Show on Wednesday and talked Sean McVay comparisons. In one segment, Rome asked Snead if LT Andrew Whitworth's comparison of McVay to University of Alabama head coach Nick Saban is accurate.
Snead said that despite being an 'Auburn guy', that there are are similarities between McVay and Saban — especially the coaches' football knowledge, teaching ability, and high standards.