Each weekday, theRams.com will be taking a look around the internet for the top Rams headlines of the day. Here's a look at what's out there for Thursday September 6th about your Los Angeles Rams.
Week 1 picks for the Rams Monday Night Football matchup in Oakland are rolling in. CBSsports.com and Bleacher Report's analysts overwhelmingly lean in favor of the Rams coming out on top.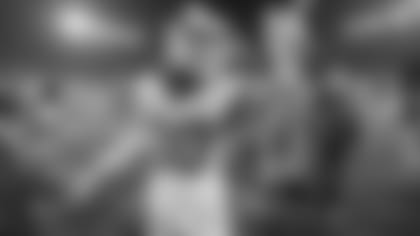 "The Rams have the clear edge in talent, but who knows how all of that talent will gel [sic.] in Week 1 -- especially with limited preseason reps. CBSSports.com, however, still feels good about the Rams' chances against the Raiders. Every analyst except for one has the Rams coming out on top, with only Will Brinson predicting the upset. Pete Prisco has the Raiders keeping it close, but the Rams winning it on the road. Jon Gruden has his work cut out for him in his opener." --Kevin Skiver
"I don't see how a Mack-less Raiders team is going to stop, or even slow down, Todd Gurley on the ground or Jared Goff through the air. If the Rams are able to score at will, that's going to put a ton of pressure on Oakland to try to match score for score, which will both allow the Rams to pin their ears back and ramp up the possibility the Raiders turn it over. Rams by two touchdowns." --Brent Sobleski
Score Prediction: Los Angeles 31, Oakland 20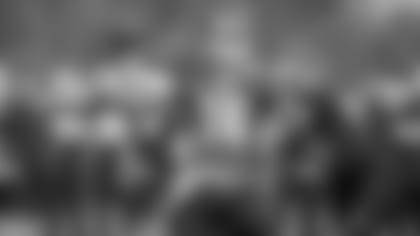 NFL.com's Gregg Rosenthal ranked all 32 NFL quarterbacks ahead of Week 1, as part of his 'QB Index'. Rosenthal has Rams quarterback Jared Goff in the middle of the pack, slated at No. 18.
"So much of Goff's improvement from his rookie season to his second year was credited to coach Sean McVay, but it's worth remembering Goff is still only 23. McVay isn't going anywhere, and Goff looked like he was ready to take another step with his command of the Rams' offense this offseason."
2017 stats: 15 games | 62.1 pct | 3,804 pass yds | 8.0 ypa | 28 pass TD | 7 INT | 1 rush TD
Rosenthal's top five QBs include: Aaron Rodgers (1), Tom Brady (2), Drew Brees (3), Russell Wilson (4), Matthew Stafford (5)
Cornerback Marcus Peters reached out on Wednesday, giving away hundreds of backpacks filled with school supplies to local children in Inglewood.
Here's what Peters had to say about his chance to give back, per Los Angeles Times' Gary Klein.
"We call it putting your feet into the street," Peters said. "So actually, just touching the pavement and feeling exactly what's needed. I don't need nobody to come out here and do a job that I can come get done myself."