Each weekday, theRams.com will be taking a look around the internet for the top Rams headlines of the day. Here's a look at what's out there for Tuesday, January 15th about your Los Angeles Rams.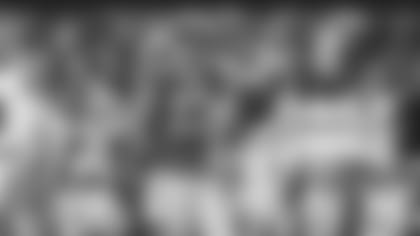 RAMS No. 1 ENTERING CHAMPIONSHIP SUNDAY
Elliot Harrison of NFL.com released his power rankings entering Championship Sunday and the Rams reign supreme. Harrison has the Rams ranked No.1 with its NFC Championship opponent not far behind, here's why Harrison gave the Rams the top spot and how the remaining field rounds out:
No. 1 Los Angeles Rams. "The Rams ran a series of misdirections and employed massive amounts of motion -- anything to keep the Dallas linebackers from instant play recognition. It was beautiful blueprinting from a beautiful mind, mapping out a clear path to negate one of pro football's most talented front sevens with relative ease. Throw in a few devastating C.J. Anderson rumbles and Jared Goff connections downfield, and the Rod Marinelli/Kris Richard defense was in disarray much of the first half. The MVP(s) of the game? Five of them, up front. You know who I am talking about. The big uglies. You don't produce a pair of 100-yard rushers without 'em."
No. 2 New Orleans Saints. "The Saints advance to their third NFC title game on the strength of a loooonnnnng offensive march, a defensive circling of the wagons and a little luck. That last item has been a talking point in the media, as everyone continues to speculate how the final moments would've played out with the football in Nick Foles hands. It's possible the Eagles would have scored the go-ahead touchdown (and extra point), only to leave Drew Brees precious seconds to move into field goal range. Maybe so, maybe not. However, when assessing factors that led to the game's outcome, you can just as easily point to the 11-minute drive in the third quarter or Dennis Allen's defensive adjustments after taking it on the chin early. This Sunday's conference championship is gonna be fun."
No. 4 New England Patriots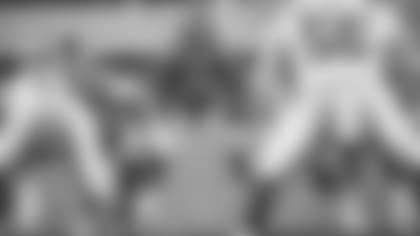 NFC CHAMPIONSHIP STAT TO KNOW
ESPN.com's Dan Graziano picked a stat to know for each conference championship matchup. For the Rams and Saints, Graziano points out quarterback Drew Brees' recent turnover trend.
Stat to know: Counting the one he threw on his first pass Sunday, Brees has thrown only six interceptions all season, but he has thrown one in five of his past six games. Only two teams -- Chicago and Miami -- intercepted more passes in the regular season than the Rams.
Cornerback Marcus Peters has two interceptions in five postseason games.
For Graziano's full take on the conference championship games, click here.
Pro Football Focus' Austin Gayle examined wide receiver Robert Woods' game in 2018. Gayle points out how efficient the widout has been in his second year in L.A., despite an increased workload without wide receiver Cooper Kupp.
Here's some of what Gayle had to say about Woods ahead of Sunday's NFC Championship game:
"Woods finished the regular season with an 88.0 overall grade, which ranked eighth among the 99 NFL wideouts with at least 400 offensive snaps played in 2018, and it marks a career-high for the six-year USC product. He had previously earned single-season grades of 71.4 or lower in his four years with the Buffalo Bills (2013-16) and a 79.1 overall grade in his first year with the Rams in 2017."
Woods finished last week's Divisional round matchup against the Cowboys with six receptions for 69 yards.