Each weekday, theRams.com will be taking a look around the internet for the top Rams headlines of the day. Here's a look at what's out there for Tuesday August 21st about your Los Angeles Rams:
The Rams have surpassed the Eagles and now top the Bleacher Report's NFL Power Rankings. Bleacher Report's NFL Staff cited Aaron Donald's possible return to the team and offseason additions as reasons the Rams are No. 1.
"We've now hit maximum hype.
The Rams are the most talked about team in the league after following up last year's shocking run to the NFC West title with a spree of impact veteran acquisitions.
Brandin Cooks. Marcus Peters. Aqib Talib. Ndamukong Suh. All were brought in to help the Rams take the next step and go to the Super Bowl for a fourth time and second in L.A."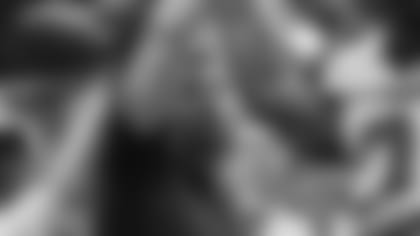 The top five in this edition of power rankings includes: (2) Eagles, (3) Vikings, (4) Saints, (5) Patriots.
NFL.com's Bucky Brooks graded one player from each NFC team based on their performance in preseason Week 2. On Monday, Brooks graded Rams' backup quarterback Sean Mannion following his second performance of the preseason against the Raiders.
Los Angeles Rams: Sean Mannion, QB. After laying an egg in the Rams' preseason opener, Mannion bounced back with a better performance against the Raiders. He completed 10 of 16 passes for 84 yards without a touchdown or interception. Although the fourth-year pro didn't make any splash plays, he played well enough to keep the offense on track and put up a few points under his guidance. It might not be enough to convince the coaching staff that Mannion could thrive as a temporary QB1, but it certainly alleviates some of the team's concerns over his ability.
One fan's passion for the Rams went viral this weekend, after showing off his new Rams' tattoo on Twitter. The fan's ink is on par up with much of the offseason hype surrounding the 2018 Rams, but might prompt others with Super Bowl dreams to knock on wood.