Each weekday, theRams.com will be taking a look around the internet for the top Rams headlines of the day. Here's a look at what's out there for Wednesday, February 6th about your Los Angeles Rams.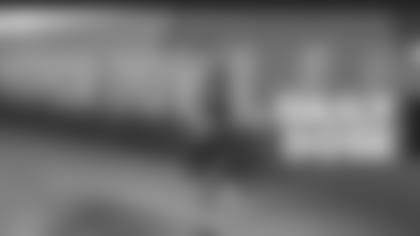 NFL.com's Adam Schein ranked the teams with the biggest Super Bowl windows on Tuesday and believes the Rams will have more shots to get back to the big game, ranking the club No. 4. Schein credits L.A.'s promising future to head coach Sean McVay's early success and general manager Les Snead's ability to assemble a supporting cast for his superstars.
"My belief in quarterback Jared Goff and running back Todd Gurley remains sky high. From 2017 to '18, Goff threw for 8,492 yards (fifth-most in the NFL in that span), with 60 touchdown passes (tied for fourth-most), while Gurley piled up a league-high 3,924 yards from scrimmage and 40 total touchdowns. Whatever kept Gurley from playing at his best this postseason, I have faith he'll find a way back to form in 2019."
Several Rams have been named to Pro Football Focus' top 101 players of 2018, which is being revealed throughout the week. Left tackle Andrew Whitworth currently leads all Rams at No. 29 with wide receiver Robert Woods near the middle of the pack at No. 49.
With Nos. 1-25 to be revealed on Friday, here's a look at the Rams on the list so far:
No. 29 LT Andrew Whitworth: "His overall grade of 82.7 was good for fifth among all offensive tackles in the NFL through the regular season, and as always, the All-Pro was as solid as they come in pass protection where he allowed 33 total pressures from 601 pass-blocking snaps."
No. 69 QB Jared Goff: "Goff finished the 2018 regular season ranked fourth among quarterbacks with a passer rating of 117.1 from a clean pocket, while his 23 big-time throws (our-highest graded throws) from a clean pocket were the sixth-most among players at the position."
No. 87 C Nickell Robey-Coleman
No. 95 DT Ndamukong Suh: "The free-agent-to-be excelled in run defense with an 88.7 grade against the run, 12th-best among interior defenders, and proved to still be a capable pass rusher with 55 total pressures."
For the full list of PFF's top 101 players, click here.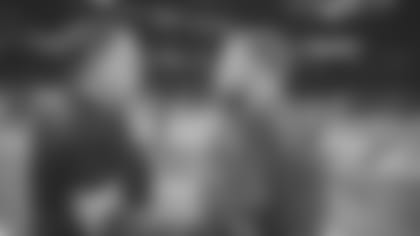 McVAY's CHAT WITH BELICHICK
A few hours before head coach Sean McVay admitted to being out-coached by Patriots head coach Bill Belichick, Inside the NFL captured a pregame conversation between the two head coaches, in which McVay complimented Belichick's ability to mix up looks while gameplanning.
Pro Football Talk's Josh Alper covered the conversation on Tuesday.
"That conversation included McVay complimenting Belichick for his ability to adapt his team to different situations in different games without missing a beat."
"'The way you guys are able to shift your identity and really still be able to figure it out week in and week out, it's unbelievable man,' McVay said. 'So much respect for you and the way you do it. You're what's right about coaching.'"
In the video, Belichick returns compliments to the young head coach, telling McVay, "you're taking over."
The Super Bowl runner up Rams finished No. 2 in CBSsports.com's end of the season power rankings — behind only the Patriots.
The Rams join seven of their 2018 opponents in the power rankings' top-10, including the Patriots, Chiefs, Saints, Bears, Cowboys, and Chargers.
Here's what CBS's Pete Prisco had to say about the Rams:
No. 2 Los Angeles Rams (13-3): "They have some tough decisions in the offseason on players, but they still have a lot of young talent. Bouncing back from a Super Bowl loss is tough."