Each weekday, theRams.com will be taking a look around the internet for the top Rams headlines of the day. Here's a look at what's out there for Thursday, December 21st about your Los Angeles Rams.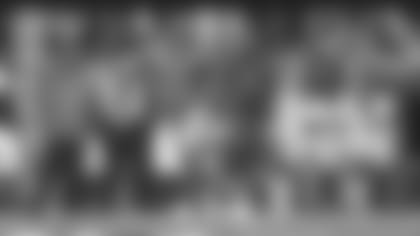 TALIB MAKING A DIFFERENCE
Cornerback Aqib Talib returned to the playing field Week 13 against the Lions after spending eight weeks on the injured reserve and ESPN's Lindsey Thiry says Talib is making a difference on defense in L.A.
Here's a look at the stats since Talib's return:
"In Talib's absence, the Rams' defense allowed an average of 272.6 passing yards per game. Since his return, that number has dropped to 192.7. Passing yards per attempt has fallen off too, moving from 8.66 yards per attempt to 6.58 yards, while the rate of interceptions per attempt has climbed from 2.2 percent to 5.3 percent."
For Thiry's full article on Talib rejoining the Rams defense, click here.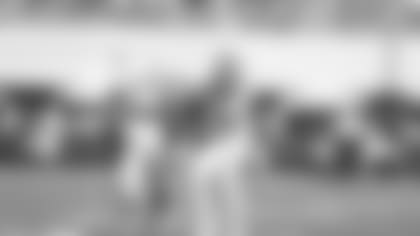 NFL.com's Elliot Harrison has made his picks for Week 16. Harrison has the Rams beating the Cardinals and getting back on track — especially if running back David Johnson isn't able to get going against the L.A. defense.
Here's a bit of what Harrison had to say about the matchup:
Oh, boy. Maybe Jared Goff continues his December doldrums and Arizona stays with the division bully. Or maybe Todd Gurley runs wild, Goff hits a few of his patented skinny-post bullets, and this NFC West "battle" is 30-nothin' at half. If the Cards are to carry even a semblance of a chance, OC Byron Leftwich must find a way to create a running game while fully knowing defenses aren't respecting the Josh Rosen-fueled passing game. The Cards' rushing yards over their last four games: 62, 182, 61 and 60. The anomaly there is from the win in Green Bay. Wins are anomalies in the desert these days.
Los Angeles Rams 34, Arizona Cardinals 14
For all Week 16 picks and more on Rams-Cardinals, click here.
Running back Todd Gurley will appear on episode three of HBO's 'The Shop' tonight. Gurley retweeted a clip of his discussion with the Lakers' LeBron James about what it takes to make it in their respective leagues.