Each weekday, theRams.com will be taking a look around the internet for the top Rams headlines of the day. Here's a look at what's out there for Tuesday August 14th about your Los Angeles Rams:
Running back Todd Gurley has had a big offseason, highlighted by a substantial contract extension making him a comfortable Ram through 2023. As Gurley's superstar summer wraps up, Rams fans are seeing No. 30 in a different light.
On Monday, GQ's editors released a feature for Gurley and four other young NFL stars. The editors selected the five NFL youngins as "the next wave of stars" in the league. Featured photographs by Sebastian Kim include a few shots of Gurley rocking a Louis Vuitton jacket and Nike sneakers.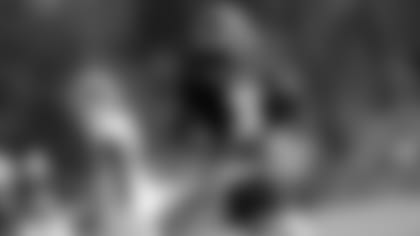 GQ asked Gurley about the highlight play he made last season against Washington:
How does he know when to hurdle? "It's a last-minute decision, man. It just happens. Most of the time, defenders are going for your legs or your knees. With all the new rules in the NFL—staying away from the head and neck areas—it forces defenders to go low."
Fantasy football general managers should not sleep on Rams' receiver Brandin Cooks — according to ESPN Sr. Fantasy Football insider KC Joyner. Joyner, along with a team of analysts compiled a list of possible 'sleepers, busts, and breakouts' this fantasy football season. Cooks is considered a "sleeper", which according to the article is, "a player who will far surpass his average draft position (ADP) in standard ESPN leagues for the 2018 season."
Here is what Joyner had to say about Cooks:
What does Cooks have to do to get more respect in the fantasy football community? He placed 15th in wide receiver fantasy points last season (221.2) and was only six points away from being in the top 10 in that category. Cooks is now on an offense piloted by _Jared Goff_, who ranked third in YPA last season (8.0), sixth in stretch vertical YPA (15.2) and 12th in stretch vertical pass percentage (12.7 percent of his aerials traveled 20 or more yards downfield). The downfield receiving role in the Rams offense could move Cooks back to low-tier WR1 status and yet he's still seen as a WR3 in most draft rooms.