Each weekday, theRams.com will be taking a look around the internet for the top Rams headlines of the day. Here's a look at what's out there for Friday October 5th about your Los Angeles Rams.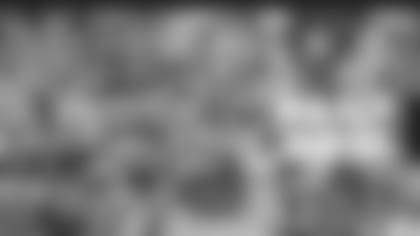 Pro Football Focus named four Rams to its 'First-Quarter All-Pro Team' this week. PFF's team includes three members of the Rams' offense, including third-year quarterback Jared Goff.
"Goff narrowly edges out Mahomes and Drew Brees on the backs of one of the highest-graded performances we've ever seen. He's been lights out throwing down the field, but he actually hasn't been asked to do so that often. The Rams' signal-caller is 8-13 on passes traveling 20-plus yards for a ridiculous 322 yards and five touchdowns."
"The 36-year-old's performance hasn't slipped an inch since coming over to LA last offseason. He's allowed all of one hit and two hurries so far for the highest pass-blocking efficiency of any tackle in the league."
"The left side of the Rams' offensive line has been murderous so far and Saffold's hot start is a big reason why. Like Whitworth, Saffold has only allowed one hit and two hurries so far this season while also being tied for the league lead in big-time run blocks."
"You might get sick of hearing about Donald's dominance from us, but we obviously don't get sick of talking about it. He's simply on a level all by himself right now as a pass-rusher. His 30.4 percent win rate is the highest of any player, regardless of position. The fact that he's doing it on the interior makes it that much more impressive."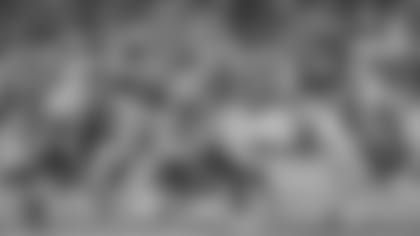 NFL.com's Herbie Teope covered the Rams' offensive line on Thursday. The Rams' o-line might be the most overlooked offensive weapon in L.A., but Teope points out that quarterback Jared Goff's success is largely thanks to his guys up-front.
"Goff has been sacked just five times on the season, a remarkable number when considering he has attempted 134 passes through four games. His ability to stay upright has allowed Goff to total 1,406 yards passing and 11 touchdowns pass, both ranking second in the league."
Teope also highlights the Rams remaining schedule, and how the offensive line could be even more protective than 2017.
"While the schedule produces individual elite pass rushers, such as the Denver Broncos' Von Miller in Week 6 or the Kansas Chiefs' Justin Houston in Week 11, the Rams face just one team currently ranked in the top 10 in sacks -- the Green Bay Packers in Week 8."
ESPN's "NFL Nation" reporters picks for Week 5's matchup between the Rams and Seahawks are in, and both Lindsey Thiry and Brady Henderson are going with the Rams.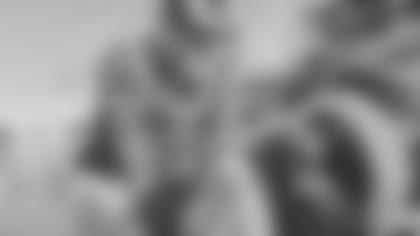 Lindsey Thiry's pick: The Rams are 4-0 and sit atop ESPN's Power Rankings, but their matchup against the 2-2 Seahawks is not one they're taking lightly, in large part because of the noise at CenturyLink. And don't forget about Russell Wilson. "He can beat you himself," defensive coordinator Wade Phillips said. "Not many quarterbacks can do that. You have to cover him for a long time, and that makes it hard." Rams 32, Seahawks 21
Brady Henderson's pick: Los Angeles leads the league by a fairly wide margin in yards per play at 7.38, and Jared Goff has the most completions of 20-plus yards of any quarterback with 23. Slowing down Sean McVay's offense would be a tough-enough task even at full strength. It's hard to imagine the Seahawks doing that now that their defense is missing its eraser on the back end in Earl Thomas, in addition to Pro Bowl linebacker K.J. Wright. Rams 28, Seahawks 21