As the Los Angeles Rams trim their roster to 53 players before Tuesday's NFL deadline, nearly 30 individuals will be faced with the uncertainty of whether – and where – they'll be able to continue pursuing their football dreams.
That's why, at this time of year, I take encouragement from the stories of players like Rams offensive lineman Coleman Shelton.
Undrafted out of the University of Washington in 2018, Shelton has been released by the San Francisco 49ers, the Tennessee Titans, and the Arizona Cardinals.
And yet here he is, a world champion, set to be an opening day starter in the NFL for the first time. Shelton is expected to play right guard on September 8, when a new season kicks off against the Buffalo Bills at SoFi Stadium.
"Feels great," the 27-year-old said of winning the job on this week's Rams Revealed. "It's something you work your whole career for."
"(The Bills) are a great team. It'll be a fun game to go out and play. Opening day, opening week of the season. It's just exciting."
Shelton was instrumental in a reserve role and on special teams for the 2021 Rams. In particular, he rose to the occasion when pressed into duty against the Jaguars, Cardinals, and Vikings during an undefeated December.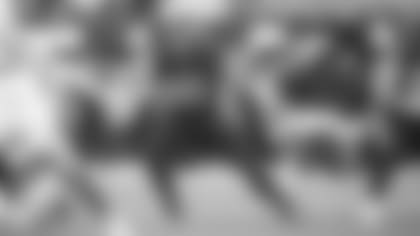 We spoke about capitalizing on that opportunity to prove himself as a professional, as well as how the 2022 roster has been able to preserve that championship culture.
"It almost parallels (the 2021 Rams)," Shelton said. "We have great veterans, and they do a great job of leading the team, providing the culture that we implemented."
For more on Shelton's roots in Los Angeles, the Rams revamped rushing attack, and the season ahead, join us this week and every week on Rams Revealed. The video version is available on YouTube, and the podcast can be found on all your favorite platforms, including Apple, Spotify, and the Rams app.