Don't use the phrase "skill players" around Steve Avila unless you're including the Los Angeles Rams left guard.
He may be stuck on the interior of the offensive line, tipping the scales at 330 pounds, but seven games into his career, Avila already has an end zone spike on his NFL resume.
The traditional celebration was supposed to come on a fellow rookie's first NFL touchdown.
"It's funny because me and Puka Nacua always talked about when he scores his first touchdown, he's going to give me the ball and spike it. But you know what he did?"
He launched it into the stands after beating the Colts in overtime. But in case anyone forgets that signature moment from Nacua's record setting start, here's the walk-off from Indianapolis.
Three weeks later Avila capitalized on an impromptu opportunity at SoFi Stadium against the Pittsburgh Steelers – a Matthew Stafford heave deep in the second quarter that Tutu Atwell plucked out of the sky and cashed in.
"It's funny so I walked up to Tutu, you know I was just like 'Good job, good job.'
Avila recounted, "And he's like, 'You want to spike it?'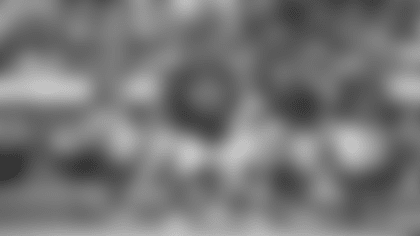 After celebrating a 24th birthday last week, the 36th overall selection was our guest on this week's Rams Revealed, and he continues to shine both on and off the field.
He and Kevin Dotson form arguably the league's top guard tandem. This week, as a product of the Metroplex and TCU, Avila has a homecoming date with Dallas.
We talk Cowboys, Dragon Ball Z, and even the value of a good pedicure – seriously.
Join us for Rams Revealed on YouTube or in podcast form on any of your preferred platforms.