The Los Angeles Rams started off the 2018 preseason with a loss to the Ravens in Baltimore. The Rams, who rested nearly all starters on Thursday night, struggled to get much going on offense against the Ravens defense.
The Rams racked up penalties on Thursday night. In an especially rough first half, the Rams were flagged nine times for 72 yards. Safeties Marqui Christian and Blake Countess committed consecutive unnecessary roughness penalties by leading with the helmet, a newly imposed rule in 2018. The pair of flags equated to 30 yards for the Ravens on a drive that ended with a 29-yard field goal by kicker Justin Tucker.
The Rams entered Thursday's contest in Baltimore 4-0 all-time against the Ravens in the preseason. The 33-7 loss eliminates the Rams' perfect preseason record against the Ravens. All five meetings have come since 2008.
On a night where Los Angeles couldn't find its offensive rhythm, rookie running back John Kelly exploded late in the third quarter for what was arguably the offensive play of the night. Kelly picked up 40 yards on a pitch from quarterback Brandon Allen, good for the the longest run of the night for L.A. Kelly finished leading all rushers with 77 yards on 13 carries.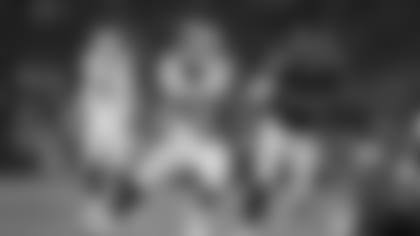 4. WESTBROOKS' MULTI-SACK GAME
Defensive end Ethan Westbrooks sacked Ravens' rookie quarterback Lamar Jackson twice on Thursday night. Westbrooks' two sacks in tonight's preseason game matched his season totals from both 2015 (2.0) and 2016 (2.0). Westbrooks has eight career regular-season sacks.
5. ALLEN OUTPLAYS MANNION
Third-year quarterback Brandon Allen took the reins on offense from starter Sean Mannion to start the third quarter. Mannion was 3-of-13 for just 16 yards passing with one interception. Allen, who did not see the field at all last season, finished 10-for-15, 73 yards passing, and the only touchdown of the night. Allen connected late with receiver KhaDarel Hodge on an eight-yard touchdown pass.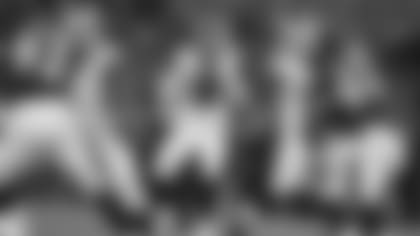 Punter Johnny Hekker joined the list of Rams who didn't seem himself Thursday night. The Pro-Bowl punter uncharacteristically shanked his third punt of the night, sending the ball only eight yards up the sideline. Last season, Hekker averaged 47.9-yards per punt. Hekker punted it away seven times in the preseason opener, with the Rams unable to keep their defensive second and third units off of the field.
Finally, the Rams struggled heavily on third downs. The offense was 4-for-15 moving the chains on third down, a conversion rate of about 26 percent. Last season, the Rams' high-scoring offense converted 88-of-214 third down trys, good for a conversion rate of about 41 percent. Fortunately for Rams fans, the higher conversion rate came with starters like quarterback Jared Goff and running back Todd Gurley on the field.