"We have now all seen the disturbing #antiasianhatecrimes crimes across the country in the past few weeks finally come to the national spotlight, but this has been going on for over a year now since Covid-19," Rapp wrote in an Instagram post. "It seems like every day a new video emerges of an innocent, helpless, elderly Asian woman or man get(ting) brutally attacked on the streets for no reason whatsoever. What really breaks my heart is that in ALL of these videos and news stories, the victims are all the most vulnerable, helpless, and innocent people, and almost never happens to an adult in their 20's or 30's like me. The fact that the victims getting attacked in these hate crimes could just as easily be my grandma and grandpa is just absolutely gut wrenching. I am so sick of watching new videos come about everyday."
So he's stepping in and doing something about it in a unique way.
The six digital collections and 90 total NFTs will be auctioned on OpenSea, a marketplace for digital goods including "collectibles, gaming items, digital art, and other digital assets that are backed by a blockchain like Ethereum" – which is what Rapp's NFT's will be connected to – beginning at 6 p.m. pacific time tonight, with bidding ending this Sunday, April 4, at 9 p.m. pacific time. The winner of the 1-of-1 special edition NFT will also win a meet and greet with Rapp, two (2) tickets to a game next season, a signed jersey, signed game worn cleats, signed game worn gloves and a signed football.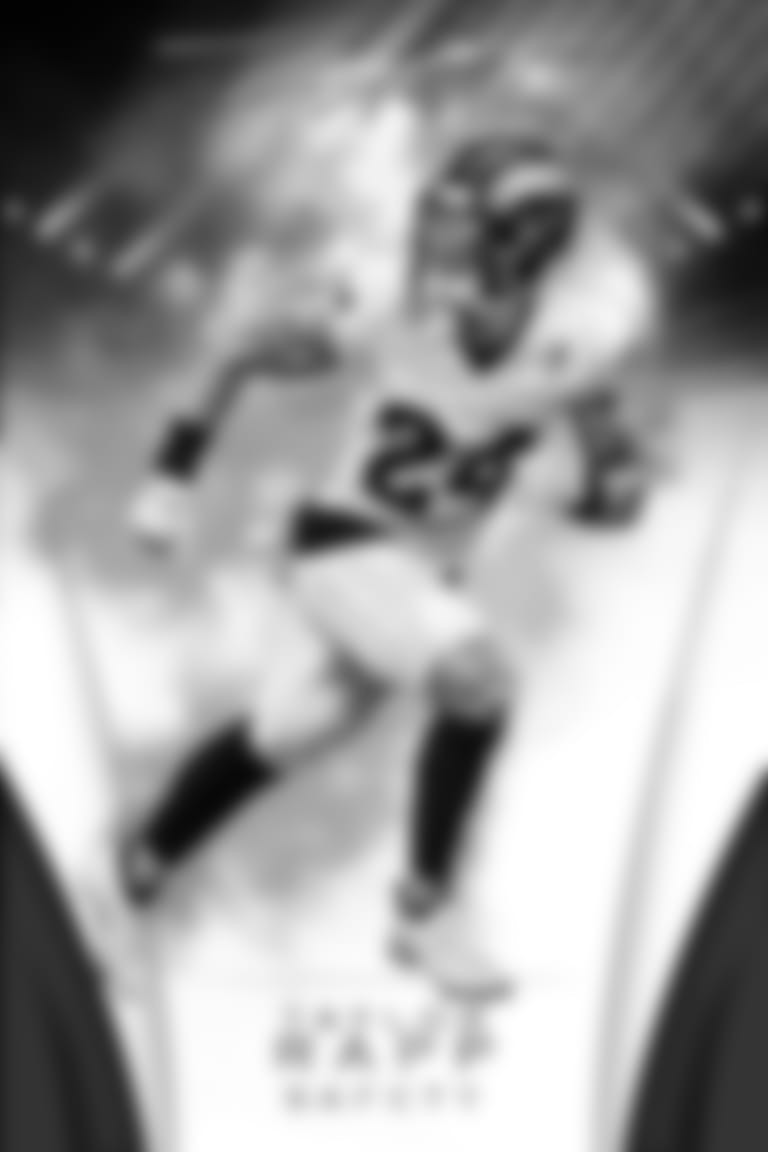 An NFT is a special, one-of-a-kind digital asset. Unlike crypto assets like the cryptocurrency bitcoin, one of which could be replaced by any other bitcoin, NFTs are original creations and provably unique. They are managed on a blockchain, which is an online record of transactions that tracks the ownership and transaction history of each one. That record-keeping process, combined with the unique identifying information an NFT is coded with, is what creates an NFT's originality and scarcity that makes it so attractive when coupled with digital media.
In the sports world, the most notable example of this has been NBA Top Shot, a crypto-collectible market developed by the NBA and Dapper Labs in partnership with the National Basketball Players Association that allows consumers to purchase unique, limited-edition video highlights called "Moments" as NFTs. As of March 30, it has generated more than $500 million in sales and registered more than 800,000 accounts. In the NFL, Tampa Bay Buccaneers tight end Rob Gronkowski recently fetched more than $1.2 million from his first NFT card collection, which was auctioned on OpenSea.
"I believe the NFTs are here to stay, and they will eventually take over sports trading cards," Rapp told CNBC. "I wouldn't be surprised in the next three to four years if every player had their own NFT collection."
For now, he's hoping to capitalize on the digital asset's recent boom to raise money for an important cause.
"It is time to all come together to help #stopasianhate and support the AAPI Community to spread more love, as hate is NEVER the answer to anything," Rapp wrote in the same Instagram post.