CINCINNATI – The Rams and Bengals convened on Wednesday for the first of two joint practices this week, which featured impressive passes from Matthew Stafford to Cooper Kupp and Allen Robinson II, young defensive backs' playmaking on display and more.
Here are 10 observations from the session: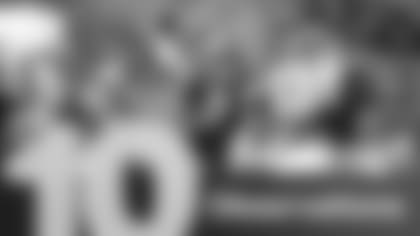 5) Young defensive backs showing up again: Russ Yeast had an interception against Bengals quarterback Jake Browning in 11-on-11 team drills, and Cobie Durant later made an impressive one by extending his arm to deflect a Joe Burrow pass intended for Hayden Hurst.
6) One more Stafford-Kupp connection: Stafford also had another impressive touchdown throw during 7-on-7, threading the needle through the middle of the Bengals defense to find Kupp in the back of the endzone for a toe-tap catch by Kupp.
7) Tutu time: Wide receiver Tutu Atwell hauled in a deep ball from Stafford down the left sideline in 11-on-11, doing a great job of tracking the ball to make the over-the-shoulder catch. While there were a couple other attempts
8) McCutcheon maximizing opportunities: Wide receiver Lance McCutcheon continued to show what's been on display through the first two preseason games, making an impressive contested touchdown catch in the corner of the endzone.
9) Nice moment, Part I: In between reps during one segment, a handful of Rams players who played with Bengals quarterback Brandon Allen when was on the Rams' roster walked up and said hi to him.
10) Nice moment, Part II: Bengals wide receiver Mike Thomas did the same with the Rams players and coaches he was familiar with later in practice.