Each week during the season, we interview a different Rams player to find out about their lives on the field as well as off of it. Team Reporter, Sarina Morales, asks the questions fans want to know, in a fun and conversational interview. This week, linebacker Cory Littleton spoke to Sarina about why he owns so many socks, how fast he can binge watch a television series and why his season has been so successful.
Sarina: How many socks do you have now?
Cory: I don't know. Probably just under a hundred.
Cory: Oh, I just like socks. I guess that's just my individuality right there.
Sarina: You watch a lot of TV. Why?
Cory: Because it's better than a book. It's quicker, easier and always entertaining.
Sarina: Favorite TV show of all time?
Cory: I've watched everything. You can go from a spectrum of Game of Thrones, all the way to Pretty Little Liars. I even watched Gossip Girl last year. My girlfriend was watching it and unfortunately, I'm a type of person that if I started something I got to finish it.
Sarina: How long have you watched a show for, binged through?
Cory: Law and Order was the toughest one. I didn't finish SVU. I watched probably 10 seasons in about three weeks. I got sick. I couldn't do it anymore.
Sarina: Was that off-season?
Cory: Yeah, off-season, training camp, all of it. Whenever I got a break. I just watched it.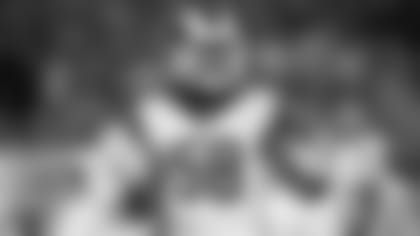 Sarina: So you're a binge guy.
Cory: Definitely… Movies are the same as TV. I can watch a cartoon. I can watch a good drama. God, one of the ones I'd never watch again, My Sister's Keeper. That one hurt. I be sobbing.
Sarina: Do you usually cry in movies?
Cory: The first time, I was probably five. I think it was Selena.
Sarina: So you'll watch anything and everything. I like that.
Cory: Not horror movies. I don't like scary movies. I don't like being scared. I don't like Friday the 13th, it's the worst day to watch TV.
Sarina: You don't like Friday, the 13th?
Cory: Hell no. It ruins my day of TV because all the scary [stuff is] on. And then I wake up late at night and then you got freaking Jason or somebody murdering somebody. Oh, and I sleep with the TV on.
Sarina: What show puts you to sleep?
Cory: I'll turn on the news. (laughs) It works, though.
Sarina: Is it because of the noise, you want to sleep with noise on?
Cory: That is my nightlight.
4. His success this season
Sarina: What was it like being a defensive signal caller last year?
Cory: It was a great honor. But now that Eric [Weddle] is here, I'm more than happy to fall back and just let him take over. Let him take charge and lead.
Sarina: Does it clear your head at all?
Cory: Oh yeah. I [don't have] to worry about [anybody] else. Not as much.
Sarina: Why has this year been so successful for you?
Cory: I'm competitive. I'm hungry. Long as you let me play. That's all it matters.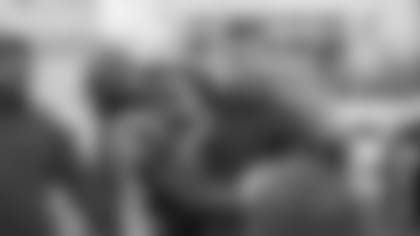 Sarina: What happens when you put your pads on?
Cory: I mean I put on my pads, I load up with some candy in my pocket and I go out to practice.
Sarina: You bring your candy with you to practice?
Cory: In my pocket. Suckers and all. You want a sucker? (hands me a lollipop) I just go out there and just play. Same thing since I was like eight or nine, when I started playing football.
Sarina: You're having fun it seems. Who makes it fun for you?
Cory: I'm just competitive and if I get to win, then I get to make fun of people and it just makes it fun. I mean it's boring if you don't get under somebody's skin a little bit.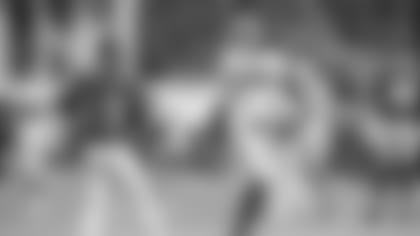 Sarina: You're really good at football, what do you wish you were better at?
Cory: Basketball. I'll be in the weight room every day like, "Damn, I was meant to be hooping. My body ain't meant for this, lifting all these heavy weights."
Sarina: Really? What position would you play? You played?
Cory: Before, I was the tallest player in my high school team.
Sarina: You were a five, center.
Cory: A four. I should've been a guard somewhere. At least three or two. But, it's cool.
Sarina: Do you watch a lot of NBA? When you're not watching movies.
Cory: Yeah. Sometimes. Christmas day, you know, that's the best day. That's the day for basketball. God, I wish I was in that Staples Center for that day.
Sarina: Are you going to go to Clippers/Lakers [game]?
Cory: I wish. I got kids. So you know, it's their Christmas.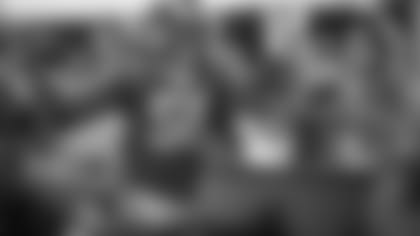 Sarina: Who's the player in the NBA?
Sarina: Because he's an all-round player. Why?
Cory: Well, no, I think I was just young when he started and then just rolled with it.
Sarina: And LeBron was just your guy, even when he switched over?
Cory: That's my era. He is.
Sarina: So when he left Cleveland and he went…
Cory: When he took his talents down to South Beach, yeah.
Sarina: You're like, "That's cool. I'll go to South Beach with you, man."
Cory: I'm right with you bro. And it's a Lakers show now. So that's even better.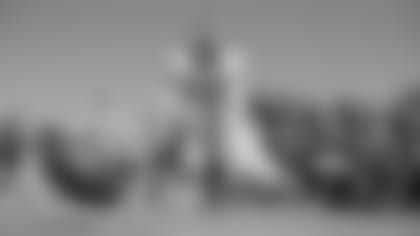 Sarina: What draws you to the game so much? Why do this versus anything else, other than the fact that you're very good at it?
Cory: There it is. I'm good at it. I'm competitive. So put me in it wherever I am. Doesn't really matter.
Sarina: Where did the competitive come from?
Cory: I don't like to lose.
Sarina: When did you lose? There must have been a loss that was…
Cory: Oh yeah, I've had a couple. But it could be the simplest thing as, if you want to go tic-tac-toe, I'm about to whip your ass. I'm not taking a day off for nobody. I was just back down in San Diego, and then for the holidays we were supposed to be doing this foundation thing. Basically selling shirts and then all the proceeds goes to this transitional home. So we were there, [and] you know how they have a whole bunch of little kids who went to the basketball court. You know, one-on-one?
Sarina: You didn't. You're that guy.
Cory: Bro, I'm about that.
Sarina: Block [kid's] shots.
Cory: Yes. I let him get a couple of buckets. But you're not going to win.
Sarina: Wow. So even your kids now, you're like, "No, you ain't winning."
Sarina: You get picked on as a kid?
Cory: No one's ever going to let you win in life. So you have to take it.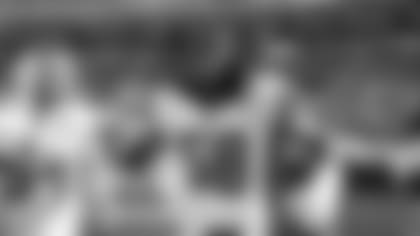 Sarina: The holidays are coming up, so give me your favorite meal.
Cory: I'm a big stuffing guy. But I don't want to talk to you about stuffing because you can get real disrespectful with this kind of conversation. But, that in a ham. No glaze. I don't like that sweet stuff. Keep it all nice and simple, I'm good… not a big turkey guy.
Sarina: No turkey. So ham, pineapple on the ham?
Cory: Don't put that sweet stuff on there.
Sarina: But you like sweets.
Cory: So the thing is, food that ain't meant to be sweet. Yeah. There's this place up in Washington, EJ Burger, and everyone loved it because they had some special secret sauce. It was like, not maple syrup, but it was sweet as hell like that. And no, ew, it's disgusting.
10. From D-Line to Linebacker
Sarina: Were you guys homies? [You and] Greg Gaines. You were older than him.
Cory: Yeah, but I played D line so me and Greg were in the same room.
Sarina: Were you guys homies?
Cory: Yeah, we hung out in the same place at Lake City.
Sarina: So when you switched over from D line, here. Was that…
Cory: I was struggling. I struggled. I didn't know what the hell I was doing, I was figuring it out.
Sarina: And you figured it out.
Cory: I'm good. Now I know what I'm doing.
Sarina: Who helped you figure it out?
Cory: Joe [Barry], definitely. He coached every little thing. Every aspect of football. He's still coaching now like when he first got with me. So you can't help but learn it. Gives you every little detail.
Sarina: So you went from D line, come here and in two years you're defensive signal caller, and the rest is history. Pro Bowler? You figured it out very quick. That's insane. Could you go back and play D line?
Cory: Hell, yeah. I can play anything. I'll be telling everybody "I'm supposed to be a safety, but it is what it is. I play linebacker."
Sarina: Big freaking safety.
Cory: I could fit it, though. Let me drop what? Five pounds.