Each week during the season, we interview a different Rams player to find out about their lives on the field as well as off of it. Team Reporter, Sarina Morales, asks the questions fans want to know, in a fun and conversational interview. This week, wide receiver, Brandin Cooks spoke to Sarina about the difficulty of making that 57-yard catch against the Saints, which teammates he would pick to win on the show Survivor and if he is a good cook.
Sarina: What was the most difficult part about making that catch on Sunday against the Saints?
Brandin: I'm going to probably have to say just tracking it, going so fast. It was one of those ones that you feel like was in the air forever and he was like, come on, come on, get to me. So that was probably the most difficult part.
Sarina: Is it the speed because watching it… on the field, I was like, wow okay. But is it because you're accelerating so quickly?... as an outfielder back in my day I just am trying to understand.
Brandin: You've got to track it. It's one of those things that, like I said, when it's up there for so long you're just in a rush for it to get down, you've got to keep that focus.
Sarina: You could've caught an egg and that thing wouldn't have cracked.
Brandin: I appreciate that.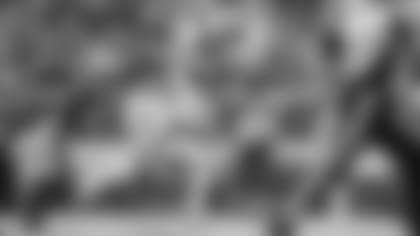 Sarina: Fill in the blank. Cooper Kupp is...
Sarina: Robert Woods is...
Brandin: Now I can't use the same one. Dynamic.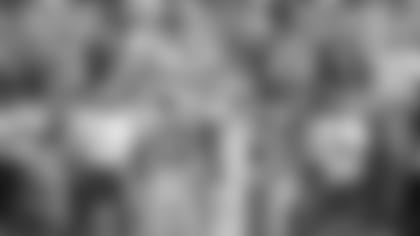 Sarina: Five teammates who would win on the show survivor?
Brandin: Me, Aaron Donald, Cooper Kupp, (Nickell) Robey and then I'll probably go Marcus Peters.
Sarina: Any key things that A.D. or Robey or...
Brandin: You know you got A.D. just, freak, so if there's anything that has to do with physical strength, you got him. You got Cooper Kupp. Look how smart he is and so he can probably start a fire with just wood. And then I'll take Robe because if he has to get through any nooks and crannies, it'd be him. And Marcus Peters, he can talk his way out of anything. Just in case we run into a wild animal or something. And then me, I feel like I can speak different languages.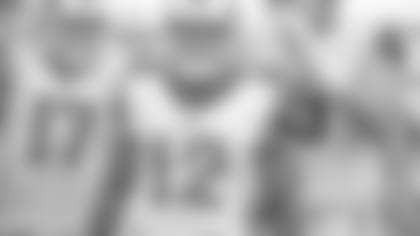 Sarina: (It was) Talk-Like-a-Pirate Day. Who on the team would be a surprisingly good pirate?
Sarina: Favorite country you visited? You travel all over the world.
Brandin: Probably have to say New Zealand.
Sarina: Just the nature and all the beauty. Great food. Just being out there, it's just so unique being in Queenstown… it is a special place.
Sarina: When did you go there?
Sarina: Describe your style. I always look at your kicks… you're kind of sneaky stylish.
Brandin: Exactly, sneaky... Every once in a while, I'll pull something out. I'm not the one that you're going to be looking for like what's next… I'll describe it sneaky fashionable.
Sarina: Brandin Cooks. Are you a good cooks?