Each week during the season, we interview a different Rams player to find out about their lives on the field as well as off of it. Team Reporter, Sarina Morales, asks the questions fans want to know, in a fun and conversational interview. This week, linebacker, Dante Fowler spoke to Sarina about sleeping through his first opportunity to be on the show Ballers, who he is excited to see on Sunday and how to perfect the perfect bow.
Sarina: What do you do to treat yourself? You had two sacks in the Carolina game.
Dante: Honestly, you want to know what I really did?
Sarina: Mm-hmm (affirmative).
Dante: So, I live in Calabasas and I have this really nice tub. It's pretty big. It's like a jacuzzi tub. So I put in some Epsom salt and some bubbles, and I opened up my windows, and I was able to see like the city view. That's how I treated myself.
Dante: With some candles.
Sarina: Oh candles, scented?
Sarina: Little pumpkin spice?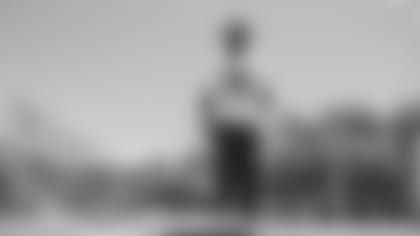 But… had this little image going around that is totally opposite of (me). So, if anything that I'm just proud of my growth. Dante Fowler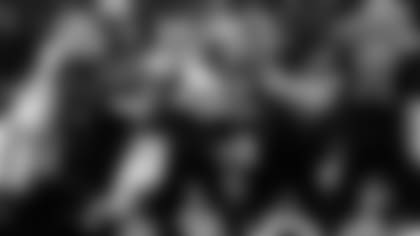 Sarina: I like that. The NFC Championship rematch.
Dante: Fun and intense. Definitely.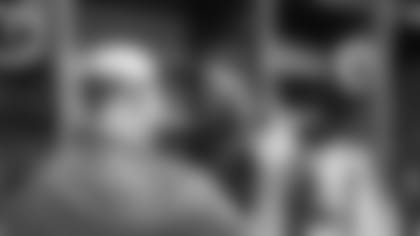 Sarina: What have you learned about yourself in year two as a Ram?
Dante: That I am who I always thought I was. Who I always knew I was, you know… people started to build (a) bad image... Well not build a bad image, I build my image myself. But… had this little image going around that is totally opposite of (me). So, if anything that I'm just proud of my growth.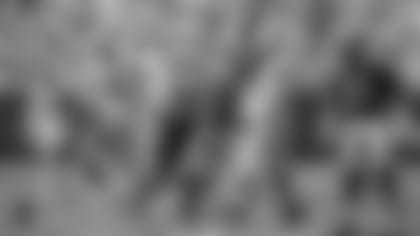 Sarina: Your bowing. (After sacks)… Where'd you get that from?
Dante: Me. I did it. We (used to do) free-styling and dancing in my dorms sophomore year, summertime at (University of Florida). I just ended up doing that for some reason. I thought it'd be cool to wipe my shoes and kick up at the same time.
Dante: Pete was like, "Damn, bro, do that again." I did it, (and) they kept asking me to do it and I was like, "I'm going to do this in a game if I get a sack."
Sarina: You practiced that? In the mirror…
Dante: Yeah. I used to practice it all the time. But now it's like second nature.
Sarina: Your fellow Gator, Neiron Ball.
Dante: Yeah. That's my brother.
Sarina: He passed. I'm so sorry.
Dante: My big brother. Yep. We shared a lot memories with each other. That was one of my big brothers. Like, one of my first big brothers. He would get me a slice, get me anything at UF (Florida). That was my guy, he was super giving, super loving. He had a big heart. Never complain, never complained about what he was going through in life. He was going through a lot of stuff. You know, he's in a better place. Because he been going through that stuff for a long time. Long, long time. I remember reading articles on him when I was in high school. You know, I was committed so I'd be on Inside the Gators looking at the stuff. I remember they had a report that he might be out for the year. Actually, he was out my freshman year because of that. He was dealing with it. So, I'm just happy that he's able to rest and be at a better place.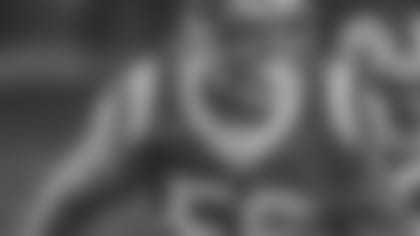 Sarina: Who was your favorite athlete growing up? It could be basketball, football… hockey.
Dante: Ray Lewis. Ray Lewis inspired me to play football. Yeah.
Dante: Yeah, his intensity. He inspired me to play football. Definitely, I love Ray Lewis… Lawrence Taylor.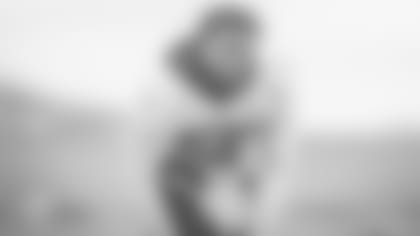 Sarina: Hidden talent? Any other talents other than football? Something we don't know?=
Dante: I think I'm a good actor.
Sarina: Oh, where are we going to see you this season?
Dante: See me on Ballers this season.
Sarina: Do you think you'll do more of that?
Dante: I don't know. I guess we'll see when the people watch it and stuff.
Sarina: How did that come about?.. Was that an agent call, or were you like, "I love Ballers and I want to be on it."
Dante: Well, they actually had a guy ... I was supposed to be on the other season, like a couple season before this.
Sarina: Because this was in Florida too.
Dante: Yeah. That's when I was in Florida. They invited me to Miami. I ended up having a really good night (and) I slept through my set.
Sarina: You were invited and you slept through?
Dante: That was my first off season and I was having so much fun.
Sarina: Oh, my God. You slept through freaking Ballers.
Dante: Yeah. So, I'm like damn. I don't know if they'll ever hit me up. But they ended up hitting me up again, so.
Sarina: Do you have a new alarm clock system?