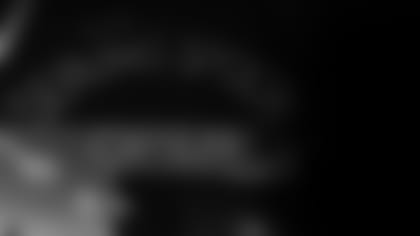 In 1982, Harold E. Sparks opened The Serving Spoon doors in Inglewood, CA. ​
"The Spoon" as often called by many, has served customers ranging from entertainers to politicians to the neighbor next door, all in the spirit of making you feel at home, with food that's good for the soul.
Harold's daughter and son-in-law now own and operate the family business. Angela and Jerry have carried the torch and made The Serving Spoon an  Inglewood staple.
This year has been especially difficult for local restaurants in Los Angeles and The Serving Spoon has not been immune to the economic effects of COVID-19. ​
Photographer Nikki Boutte': "After knowing what happened to the Serving Spoon, overcoming their financial crisis, & with Covid-19 pandemic still happening..."
"… I knew in my mind that this would be a part of history and how special my photos will be telling a story."​ Los Angeles Photographer Nikki Boutte'
"Since restaurants were not fully open (at the time of the shoot) I knew it would be easier to focus,​
Move around, shoot the employees, managers, food, ​
And customers that came to pick up their food.​"
The Spoon has quickly been adapting and adopting the rules and regulations instituted by the county to continue serving their community. ​
The Serving Spoon is one of the selected Inglewood Certified #Rams House Businesses - The Certified #RamsHouse program was created to provide promotional support to small businesses of Season Ticket Members and Black-owned businesses throughout Los Angeles as well as businesses located in Inglewood.
On December 10, 2020, Rams tackle Andrew Whitworth and his wife, Melissa, donated $50,000 to The Serving Spoon after owner Angela Johnson posted an emotional video asking her community to donate to keep the restaurant from shuttering due to economic conditions caused by the pandemic. ​
And very few know the impact that The Serving Spoon has had on the community more than Rams' Director of Social Justice and Football Development, Johnathan Franklin. A former NFL player and all-time leading rusher for UCLA, Franklin played his collegiate football not too far from The Serving Spoon. He signed his Letter of Intent to play at UCLA outside the Serving Spoon in 2009. ​
"As a young kid growing up in inner-city Los Angeles, I was introduced to The Serving Spoon as more than just a restaurant. At 17 years old, the Johnson family hosted a media day, inviting local media to capture the special moments of inner-city youth signing their letter of intent to a college university. I was grateful to be a representation of one of few who graduated from high school in my community, and a first-generation college student in my family, heading to UCLA." - Johnathan Franklin​
"When I attended Dorsey High School, Jerry and Angie's son, Jerry Jr., was a peer of mine on the football team and continued his journey alongside me as student-athlete at UCLA. Angie and Jerry adopted me as another son and continue to truly share love as if I was their own." - Johnathan Franklin​
"It's more than a restaurant." Johnathan Franklin​
"The Serving Spoon is an iconic location that draws in dignitaries, families, influencers, athletes and tourists of Inglewood creating a unique community. When you walk inside, everyone's family. It's more than a restaurant. You can gain wisdom from the stranger you meet walking in, create a lifelong bond with the person you're sitting next to at the coffee bar on a Saturday morning. The Serving Spoon has provided jobs to individuals that the community would turn their backs on, giving the hope where needed. When I think of a thriving Inglewood, Serving Spoon is a part of that.​"
Because of the impact community members have on my life, I have no choice but to give my best to a city that's given me everything. I look forward to continue finding ways to support our Inglewood Unified School District, local non-profit organizations, and Inglewood residents. - Johnathan Franklin​
"With this project, I want people to see love, hard work and dedication during this pandemic, and how important it is for our communities and people all over the world to come together and support our small, black-owned businesses." - Nikki Boutte'​