Each weekday, theRams.com will be taking a look around the internet for the top Rams headlines of the day. Here's a look at what's out there for Friday, February 8th about your Los Angeles Rams.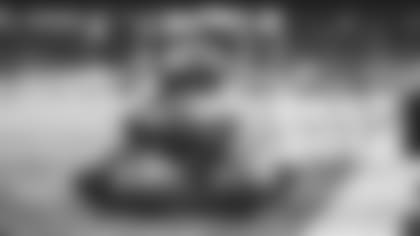 BOLD OFFSEASON PREDICTIONS
ESPN's NFL Nation reporters made a bold offseason prediction for their respective team on Friday morning and Rams reporter Lindsey Thiry believes the defending NFC Champs are going to start at the top, with head coach Sean McVay.
"The Rams signed McVay to a five-year deal when they made him the youngest head coach in modern NFL history in 2017. Three seasons remain on that deal, but after clinching back-to-back division titles and taking the Rams to the Super Bowl in Year 2, you can bet the Rams will want to make sure they keep McVay around -- and keep him well paid -- into the foreseeable future."
Kristopher Knox of Bleacher Report predicted the landing spots for the NFL's top free agents on Thursday and included Rams defensive tackle Ndamukong Suh on the short list.
Suh started all 16 games for the Rams in 2018 and finished with 4.5 sacks. The veteran certainly made his presence felt in the postseason, putting up 10 tackles, five quarterback hits, and 1.5 sacks in three games, perhaps leading Knox to believe Suh will return to Los Angeles in 2019.
"Defensive tackle Ndamukong Suh spent the early part of his career chasing the money. Now that he's had a taste of playoff success, though, he may be interested in giving the Los Angeles Rams a discount to help finish what they started in 2018."
Prediction: Rams sign Suh to a two-year deal.
Sports Illustrated's MMQB staff took a look into the future and submitted their picks for the winners of the next five Super Bowls. Of the 10 staff members, three included the Rams in their list of future champions.
The Super Bowl LIII runner ups were the fourth most popular selection behind the Chiefs, Patriots, and the Eagles, and SI's Bette Marston believes it could be a long time coming for McVay's group with quarterback Tom Brady and the Patriots still in the mix.
"After winning his eighth ring, Brady will announce that he's retiring after one last season and go on a season-long farewell tour, which will allow the Rams to finally, FINALLY get the Super Bowl victory that Sean McVay and Jared Goff have been chasing."