Each weekday, theRams.com will be taking a look around the internet for the top Rams headlines of the day. Here's a look at what's out there for Thursday, March 7th about your Los Angeles Rams.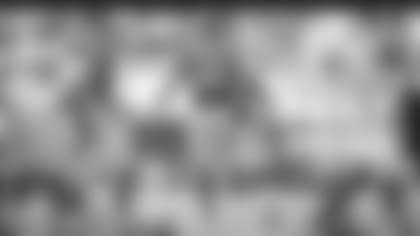 In his second season with the Rams, wide receiver Robert Woods set a career high in receptions, receiving yards, touchdowns — and according to Pro Football Focus — fantasy football points.
With drafts a handful of months away, fantasy owners may want to keep the reliable Rams receiver in mind heading into 2019.
Bleacher Report's Ian Wharton identified one potential offseason trade for each NFL team on Thursday.
For the Rams, Wharton suggests dealing veteran corner Nickell Robey-Coleman in the name of freeing cap space.
"The 5'8", 180-pounder is still only 27 years old and is a capable starter. He brings physicality and great quickness to help make up for his height disadvantage. Still, the Rams can't expect much more than a late-rounder, since free agency is deep with lengthier slot corners."
Coleman finished the 2018 season with four passes defensed, three tackles for loss, and one interception.
Kevin Seifert, Dan Graziano and ESPN's NFL writers posted a comprehensive guide to free agency on Thursday.
The guide provides a list of the top free agents by category (Most Likely To Break The Bank, Potential Value Signings, Most Likely To Get One-year 'prove-it' Deals, etc.), Biggest Spenders, and Team-by-Team Cap Space heading into the new league year.
Both outside linebacker Dante Fowler and defensive tackle Ndamukong Suh were included as free agents 'Most likely to get one-year 'prove-it' deals' after their Super Bowl season in L.A. Both general manager Les Snead and head coach Sean McVay said last week that although the free agents will test the waters, they have not ruled out returning members of their defense set to hit the market next week.
Here's what Graziano had to say about the pair:
OLB Dante Fowler Jr.: "Fowler doesn't turn 25 until August, so he's in a different boat than Ansah. His issue is that he hasn't proven anything yet. The No. 3 pick in the 2015 draft missed his first season due to injury and has 16 total sacks in the three seasons since." -- Graziano
DT Ndamukong Suh: "It's not hard to imagine the still-productive Suh year-to-yearing it through the final portion of his career the way Darrelle Revis did and pocketing a boatload of money in the process." -- Graziano