Each weekday, theRams.com will be taking a look around the internet for the top Rams headlines of the day. Here's a look at what's out there for Wednesday, January 31st about your Los Angeles Rams.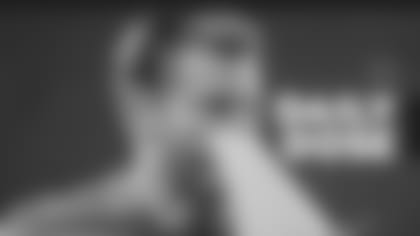 Days before head coach Sean McVay becomes the youngest head coach in Super Bowl history, ESPN's Lindsey Thiry and Mark Schlabach revisited his days at Marist High School in Atlanta, where McVay played quarterback and was obsessed with the game.
Thiry and Schlabach shared a memory from a former teammate of McVay:
"McVay always seemed to take football to another level. On Saturday mornings after games, McVay and a group of about five or six other seniors met to watch film before the full team meeting on Sundays. Afterward, they went for burritos. McVay also watched film at home on Saturday nights."
"'He'd call me and tell me I ran the wrong route,' [former teammate] ]Michael Ashkouti said. "He knew what everybody on offense and defense was supposed to do.'"
NFL.com's Kevin Patra told the story of veteran left tackle Andrew Whitworth joining the Rams offensive line in 2017 and how well it's gone for the mostly-veteran line protecting quarterback Jared Goff.
Patra caught up with offensive linemen John Sullivan and Austin Blythe to get thier thoughts on the O-line's leader:
"He's a consummate professional," Sullivan added. "Takes care of himself on and off the field. An amazing player. Great leader in the locker room. Guys are able to look at Whit as an example of the right way to do things, and that's very powerful."
"He's a lead-by-example kind of guy," Blythe beamed. "The way he plays is just so controlled, so, I don't want to say laid back, but he just doesn't panic at all, just reacts to what's in front of him, and I've tried to implement that in my game."
According to Patra, if the Rams are victorious on Sunday Whitworth will become the oldest offensive lineman to ever win the Super Bowl.
On Thursday, ESPN's Bill Barnwell made his Super Bowl prediction at the end of a thorough game preview, detailing all you need to know about Sunday's matchup. Barnwell covers everything from the coaching matchup, to defensive tackle Aaron Donald's game-wrecking ability, and more.
Here's Barnwell's best guess at which team will lift the Lombardi on Sunday night:
"I lean toward the Patriots, ever so slightly. They're well-positioned to attack the weakest components of the Rams' defense with their weapons in the slot, as was the case for the Eagles, who scored 66 points on offense in beating the Rams twice over the past two seasons. There might very well be a scenario like that Seahawks-Broncos game in which Donald makes a big play early and it seems to set the tone for the entire game. It would hardly be shocking if Gurley, healthier after resting for two weeks, punished the Patriots as a receiver. The Rams have tons of top-tier talent."
Prediction: Patriots 27, Rams 23