Each weekday, theRams.com will be taking a look around the internet for the top Rams headlines of the day. Here's a look at what's out there for Thursday, January 24th about your Los Angeles Rams.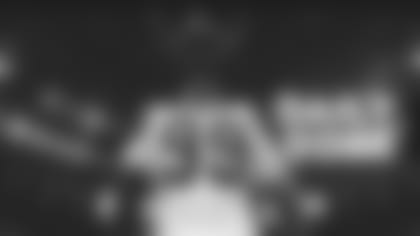 The awards continue to roll in for the NFL's leader in sacks, Rams defensive tackle Aaron Donald. Donald was named the NFC Defensive Player of the Year by the 49th annual NFL 101 Awards committee on Thursday. The committee honors the league's top two quarterbacks, coaches, and pass rushers for outstanding play in 2018. Texans defensive end J.J. Watt joins Donald as the AFC's Defensive Player of the Year.
Here's how Donald earned the 101 award for third time, per the release:
"In just five pro seasons, Rams defensive end Aaron Donald has earned the 101 Award for NFC Defensive Player of the Year three times. Also taking the honor for his performances in 2015 and 2017, Donald recorded a dominant season in 2018, leading the league with 20.5 sacks, setting a new NFL single-season record for an interior lineman and a new franchise record. While establishing a new league mark by recording 183.5 sack yards, Donald also recorded career highs with 25 tackles for loss and 41 quarterback hits while adding four forced fumbles."
The 101 Awards honor the outstanding achievements in the NFL based on votes by a selection committee of 101 members of the national media.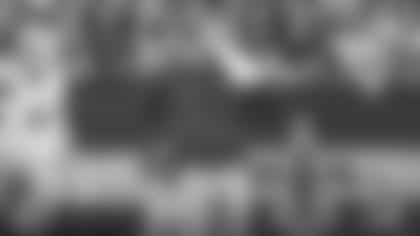 Head coach Sean McVay turns 33 on Thursday, just days before his first Super Bowl appearance as a head coach. To celebrate, ESPN.com's Jeremy Willis wrote about the age difference between Super Bowl LIII's head coaches and its quarterbacks.
"In the end, on Super Bowl Sunday, age might matter. According to ESPN Stats & Information research, Brady and Belichick are the oldest QB-coach duo in Super Bowl history, at 107 combined years, and Goff and McVay are the youngest, at 57 combined years."
HIGH SCHOOL LEGEND: SEAN McVAY
ESPN's Alden Gonzalez also traveled down memory lane with McVay as he prepares to take on the Patriots in Super Bowl LIII. On Wednesday, Gonzalez revisited a few of McVay's greatest moments at Marist School in Atlanta, including an instance when the former high school quarterback called his own number needing a score down late, and McVay's message to his team to start the drive.
Here's Gonzalez revisiting the moment, getting some help from one of McVay's high school teammates:
Marist had just given up the go-ahead score and needed to put together an 82-yard drive to win the game, so McVay -- 17, his voice squeaky and his hair shaggy -- addressed his teammates on the field.
"He looks everybody in the eye and he's got this, 'We're going to do this, get on my freaking back, let's go' look in his eye," Ashkouti remembered. "He was just so calm. When you had him on the team, you just knew, a hundred percent, that you were going to win with this guy. Of course, him calling the play was huge. But it was his ability to make you believe. And it was all the time."