Each weekday, theRams.com will be taking a look around the internet for the top Rams headlines of the day. Here's a look at what's out there for Friday, February 15th about your Los Angeles Rams.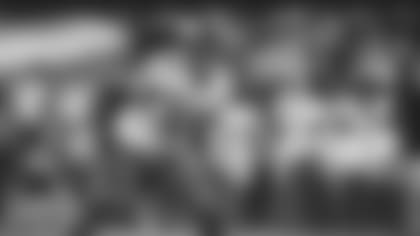 NFL.com's Gil Brandt figured some potential free agency fits on Thursday and sees a nice fit between free agent linebacker Anthony Barr and the Rams' defense for an improved run-stopping campaign in 2019.
ANTHONY BARR - Los Angeles Rams - "He's good against the run and would make sense in his hometown of Los Angeles, given the Rams' difficulties stopping the run last season (they ranked 23rd in run defense). Yes, Los Angeles tightened things up in the playoffs. But consider that Barr was Pro Football Focus' 18th-highest-graded linebacker against the run last season, while the Rams' highest-graded linebacker was Mark Barron, who checked in at No. 90."
Barr is a four-time Pro Bowler and a former first-round pick.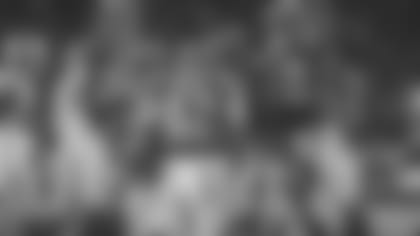 The Rams receiver their rookie report card for 2018 and finished in dead last with D mark.
But Jeremy Bergman and Nick Shook say it may have been a lack of opportunity for the 12 rookies that came aboard last offseason. Trade and free agency acquisitions like cornerbacks Marcus Peters and Aqib Talib, wide receiver Brandin Cooks, and defensive tackle Ndamukong Suh certainly paid off, while a few rookies were able to make an impact given the chance.
Here's what the pair had to say about the rookie class:
"Los Angeles got zero starts from their draft picks. None. Zilch. Nada. Noteboom and Allen were smart plays in case there were significant injuries on the depth-less O-line (there weren't), and Franklin-Myers can grow into a greater role next year. But this haul is easily one of the most forgettable from any team with at least 10 selections in recent memory."
LITTLETON NAMED HONORARY CAPTAIN
Rams defensive signal caller and third-year linebacker Cory Littleton will be the honorary captain for the AAF's San Diego Fleet in the team's home opener on Sunday.
The Fleet are one of eight Alliance of American Football teams playing their inaugural season in 2019.
Littleton is a native of Spring Valley, Calif., just outside of San Diego.