Each weekday, theRams.com will be taking a look around the internet for the top Rams headlines of the day. Here's a look at what's out there for Monday, February 25th about your Los Angeles Rams.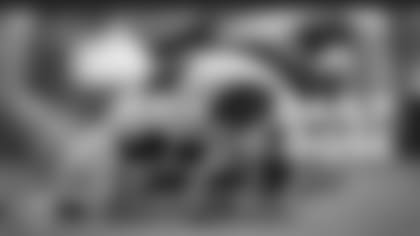 NFL.com's Gregg Rosenthal and Chris Wesseling compiled a list of the top 101 free agents available heading into 2019. The list includes five members of NFC Champions, with defensive tackle Ndamukong Suh the highest-rated Ram at No. 16.
Here's what the pair had to say about each player hitting the market this month:
No. 16 Ndamukong Suh - Still a three-down starter at age 32, but the three-time All Pro seemed to coast through the 2018 regular season before flipping the switch in a dominant playoff run.
No. 18 Lamarcus Joyner - Joyner offers versatility as a former cornerback who can cover deep centerfield and creep into the box on run downs. One of the highest-paid safeties in the league last year, the 28-year-old is unlikely to draw a second straight franchise tag after seeing a slight dropoff in effectiveness.
No. 27 Rodger Saffold - He's the top guard available, with his dominant performance against Cowboys linebackers Jaylon Smith and Leighton Vander Esch in the playoffs fresh in the minds of decision makers. Don't be shocked if Saffold becomes the league's highest-paid guard, despite turning 31 in June.
No. 36 Dante Fowler Jr. - Although he tallied a mere four sacks between Jacksonville and Los Angeles in the regular season, Fowler was a terror behind the line of scrimmage in December and January.
No. 73 C.J. Anderson - What to make of a rotund running back who was cut twice before breaking the century mark in each of his first three games as an emergency starter for the Rams? Anderson proved he has something to offer as a straight-ahead bulldozer.
Before the first look at the next wave of NFL talent in this week's NFL Scouting Combine in Indianapolis, Mike Trainer of Bleacher Report released a mock draft.
The Rams have one first-round pick at No. 31 and Trainer sees the club taking a defensive standout. He says both Alabama safety Deionte Thompson and Washington safety Taylor Rapp could be options late in the first round, but slotted linebacker Devin Bush out of Michigan as the Rams only first round pick on Monday.
"I'm a bit of a Devin Bush skeptic, because he lacks sideline-to-sideline range and could end up a liability in pass coverage against Alvin Kamara or James White types. But he's a big hitter between the tackles and a nasty blitzer, and he fits the style and tone of the Rams defense."