Each weekday, theRams.com will be taking a look around the internet for the top Rams headlines of the day. Here's a look at what's out there for Tuesday, February 5th about your Los Angeles Rams.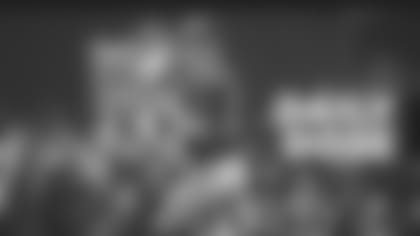 NFL.com's Gregg Rosenthal has his three biggest question marks for both the Rams and Patriots entering the offseason after the lowest-scoring game in Super Bowl history.
For the Rams, Rosenthal's focused on the potential retirement of left tackle Andrew Whitworth, free agency situations regarding players like DT Ndamukong Suh and OLB Dante Fowler, and how the team will bounce back from falling just short of a world title.
How will they respond to Super disappointment? "Losing the Super Bowl is always brutal, but the offense's total no-show on Sunday makes this defeat especially deflating. The Rams' smooth offensive identity crumbled, with Todd Gurley's disappearance and Goff's Super Bowl struggles likely to hang over the offseason. My guess is that general manager Les Snead and coach Sean McVay will prevent lethargy by changing the squad dramatically with trades and free-agent roster shakeups. This isn't a "stand pat" type of team."
To view the entire article for more on all three offseason questions, click here.
Gary Davenport of Bleacher Report says the Super Bowl runner ups don't have many holes to fill entering the 2019 season, but one could open up following free agency/retirements.
Davenport says to keep your eye on the defensive side of the ball:
"It all depends on what happens from here. For instance, if Andrew Whitworth retires, tackle rockets to the top of the wish list. It's more likely that a hole on the defense is about to open up. Defensive tackle Ndamukong Suh, edge-rusher Dante Fowler Jr. and safety Lamarcus Joyner are all set to hit the open market. Leading tackler Cory Littleton is a restricted free agent."
For more on each team's biggest need entering the offseason, click here.
GOFF CAN BOUNCE BACK AGAIN
ESPN's Lindsey Thiry wrote about quarterback Jared Goff's history coming off a disappointing situation the day after the young quarterback went 19-of-38 for 229 yards with an interception and four sacks taken in Super Bowl LIII.
Here's what Thiry had to say about Goff's down days at Cal and the challenging start of his NFL career:
"He's done it before, dating to his college career at California. The Golden Bears went 1-11 Goff's freshman season before he led them to 8-5 record as a junior. More recently, Goff overcame a demoralizing rookie season after he was selected as the top overall pick in the 2016 draft. Under former coach Jeff Fisher, Goff made seven winless starts as a rookie, and was labeled a bust, as Fisher was fired in a season that resulted in a 4-12 finish."
Goff posted 4,688 yards passing and 32 touchdowns in 2018 — both of which are career highs.