Each weekday, theRams.com will be taking a look around the internet for the top Rams headlines of the day. Here's a look at what's out there for Tuesday, December 11th about your Los Angeles Rams.
THE GOLDEN AGE OF PUNTING
SBNation.com's Louis Bien talked to a handful of the NFL's best punters, including Rams team captain Johnny Hekker, Seattle's Michel Dickson, and Baltimore's Sam Koch about the evolving punt game.
Bien gathered some of Hekker's thoughts on how the position is changing in 'The Golden age of punting.'
I ask Hekker if he sees something like the Steph Curry Effect happening — that phenomenon when a player so radically succeeds that it reshapes how a generation of athletes trains.
"Right, yeah, there's definitely — you'll see a bit of that," Hekker says. "I'll get a tweet every now and then of a kid going, 'Hey I hit a banana punt in a game, check this out, #ForTheBrand.' It's kind of a cool movement of awareness for the specialist realm. It's really cool to kind of see that progression and see young kids taking risks in games and having fun with it."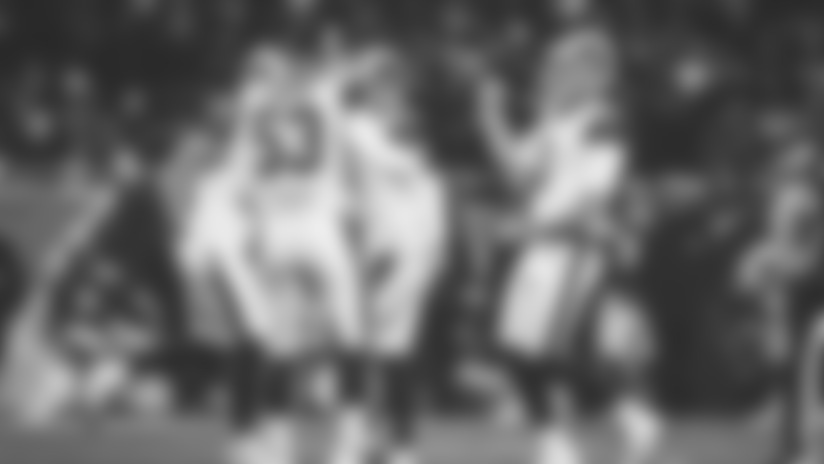 ESPN's Lindsey Thiry and Tim McManus wrote about two of the NFC's top quarterbacks who are set to meet Sunday night in Los Angeles. Quarterback Jared Goff and Eagles quarterback Carson Wentz were picked No.1 and No. 2 in the 2016 NFL Draft, respectively, and have experienced rookie challenges, head coaching change, professional growth, season-ending injury, Super Bowl triumph, and MVP considerations by their third season.
Thiry and McManus look at each quarterback season by season, as well as what might be next for the highly-drafted pair.
Gary Klein of the L.A. Times learned a few lessons after the Rams' Week 14 loss to the Bears and failure to clinch a first-round playoff bye in Chicago.
Here are a few of Klein's takeaways from the Rams' second loss of the season:
The Rams defense should be encouraged
"But the Rams' defense also played one of its best games of the season, even with star tackle Aaron Donald neutralized. The Rams still have an issue stopping the run: They gave up 101 yards rushing to Jordan Howard. That portends a problem in the playoffs, especially against teams that want to grind it out and keep the ball away from the Rams' offense."
Todd Gurley needs more touches
"The star running back carried the ball only 11 times for 28 yards. He was targeted seven times and caught three passes. That's a mere 14 touches for one of the NFL's most dynamic playmakers."
Jared Goff could use a reset
"Now, both the Lions and Bears employed and executed effective schemes. The Bears, in particular, kept Goff under duress the entire game. But in both games Goff missed on many throws he typically executes."