Each weekday, theRams.com will be taking a look around the internet for the top Rams headlines of the day. Here's a look at what's out there for Tuesday, March 12th about your Los Angeles Rams.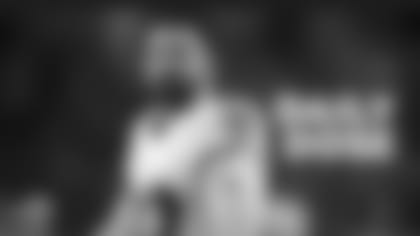 Sports Illustrated's Albert Breer was a on a three-way call with safety Eric Weddle and his agent David Canter just after the deal went down for the Rams to acquire the veteran safety and the 12-year professional told Breer that joining the Rams a "dream scenario."
Weddle shared his conversation with head coach Sean McVay with Breer following his second meeting at the Rams facility in Thousand Oaks, Calif.:
McVay: Eric, where did you learn your intuition, the movements, who taught you this?
Weddle: I did it on my own.
Weddle: I didn't have a veteran to help me, I didn't have a guy to lean on when I was early in my career, I had to figure it out on my own.
McVay: Honestly, Eric, there's not one player in this league that could do what you do.
Weddle: Exactly. That's why I'm here, right?
NFL.com's Gregg Rosenthal reviewed the offseason's moves so far, including the Rams' early efforts to re-sign outside linebacker Dante Fowler and bring on safety Eric Weddle.
Rosenthal says the Rams busy offseason a year ago doesn't mean they will slow down in 2019: 
"The Rams made a number of aggressive moves last offseason, but the idea that it was "2018 or bust" never made any sense. The Rams didn't hurt their future cap situation and their core players (Aaron Donald, Todd Gurley, Jared Goff, Robert Woods, Brandin Cooks, etc.) aren't going anywhere. Their early moves in free agency are a reminder that they can continue to be aggressive."
For the biggest takeaways of the offseason so far, click here.
The Rams have made their early offseason moves and on Tuesday, ESPN's Bill Barnwell handed out his grades. Barnwell says it remains to be seen if re-signing Fowler was the right move, while adding Weddle should be a boost on and off the field.
Grade: C - "Everyone sees that Fowler looks like a star, and with a full training camp under Wade Phillips' tutelage, he might very well fulfill his potential. Up to this point, though, he hasn't been an impactful NFL player, and the Rams are paying him close to what they paid Suh -- who had perennially been impactful -- last season."
Grade: B - "As a conference champion in a desirable city with cap space, the Rams are going to have the lead on signing just about any ring-chasing veteran who hits the market. It's no surprise they ended up with Weddle, and he won't be the last solid over-30 player to join their roster this offseason."
For all of the offseason's early moves graded, click here.