Each weekday, theRams.com will be taking a look around the internet for the top Rams headlines of the day. Here's a look at what's out there for Wednesday, December 26th about your Los Angeles Rams.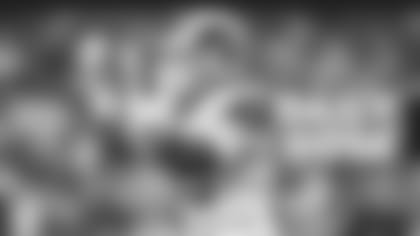 On Tuesday, ESPN's NFL Nation Reporters picked a non-quarterback MVP for each team. Lindsey Thiry said the Rams' non-QB MVP is between the league's leader in touchdowns and the league's leader in sacks.
Non-QB MVP: Between RB Todd Gurley II and DT Aaron Donald, it's difficult to choose one. Gurley leads the NFL with 21 touchdowns and ranks second in rushing with 89.4 yards per game. Donald has set the single-season sack record for a defensive tackle with 19.5 and has a shot at Michael Strahan's single-season sack record of 22.5 in the team's regular-season finale against the 49ers. Gurley and Donald for non-QB co-MVPs.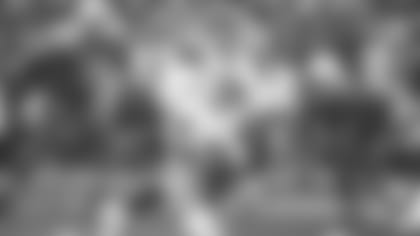 Running back C.J. Anderson was tabbed as one of ESPN's 'Unheralded Ballers' from Week 16 with his 20 carries, 167 yards, and touchdown against the Cardinals.
ESPN's Cameron Wolfe says Anderson's perseverance could prove valuable:
Why it matters: Anderson is rather well-known in NFL circles -- he helped the Broncos to a Super Bowl title in 2015, and the former undrafted free agent was Denver's lead back for most of his career. But in 2018, most of the NFL decided he was done. He was cut by the Broncos, then by the Panthers, with whom he was a scarcely used backup, and finally by the Raiders after a one-week stint. The Rams -- his fourth team of the year -- signed him last week, and he stepped up in a huge way for an injured Todd Gurley. Anderson showed the value of perseverance, and he will be a valuable player for the Rams come playoff time.
Defensive tackle Aaron Donald won his fifth-career Defensive Player of the Week award after his 3.0-sack record-breaking performance against the Cardinals. Donald is three sacks away from former defensive end Michael Strahan's NFL-record 22.5 sacks — set back in 2001.