Each weekday, theRams.com will be taking a look around the internet for the top Rams headlines of the day. Here's a look at what's out there for Monday September 11th about your Los Angeles Rams.
NFL.com's Jeremy Bergman came up with three takeaways from the Rams-Raiders Monday night showdown. Bergman's takeaways included the second-half offensive turnaround and the Rams' new lock-down corners.
Here are snippets of what was learned in Week 1:
1. After a humbling low-wattage first-half performance, Sean McVay and the Rams rebounded in the second half to steal time of possession, momentum and a win from the Raiders in Jon Gruden's homecoming.
TheRamsresponded in the second half by scoring 23 unanswered points. L.A. emphasized establishing the run with Gurley, who eventually salted the game away with 147 total yards on 23 touches, and finding Cooks in the middle of the field (5 rec., 87 yards).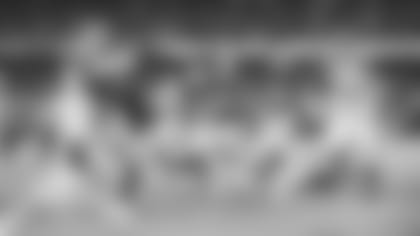 2. With new Rams cornerbacks Aqib Talib and Marcus Peters stalking the flanks of Wade Phillips' defense, Carr didn't even bother throwing in their direction. The Raiders quarterback completed 27 passes, but starting wide receivers Amari Cooper, Jordy Nelson and Seth Roberts combined for just five catches for 43 yards.
3. Did the Raiders miss Khalil Mack on Monday night? Yeah, I'd say so. Save for one point-saving strip sack by Bruce Irvin, the Raiders pass rush did little to bother Goff, who had plenty of and/or too much time in the pocket. The ramifications of Mack's departure and the acquisition of two first-rounders won't be fully understood for some time. But in the short term, it's clear that, despite the promising youth on Oakland's defensive line (P.J. Hall, Mo Hurst), the Raiders are already missing the edge threat that Mack provided in spades.
ESPN's power panel picked one new player for each NFL team who came up big in Week 1. For the Rams, it was corner Marcus Peters.
"The Rams acquired Marcus Peters in the offseason to help overhaul a secondary that held the Raiders' wide receivers without a catch in the second half of Monday night's win. Peters had a pick-six, and he leads the NFL with 12 interceptions since 2016."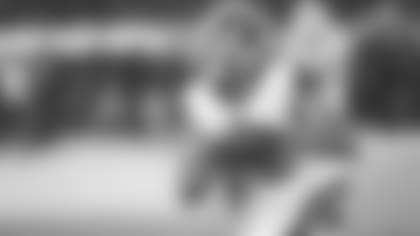 Peters now has 20 interceptions in 46 career games played.
Several Rams reacted to their first win of the season on Twitter following Monday night's 33-13 victory over the Oakland Raiders. Here is a handful of those reactions: