Each weekday, theRams.com will be taking a look around the internet for the top Rams headlines of the day. Here's a look at what's out there for Monday August 20th about your Los Angeles Rams:
BROCKERS BECOMING A LEADER
Rams training camp in Irvine officially wrapped up on Thursday morning. On Saturday, Maurice Moton of the Bleacher Report determined one takeaway from each team's camp. Moton said the number one thing learned in Rams' camp was defensive tackle Michael Brockers' ability to step up as a leader.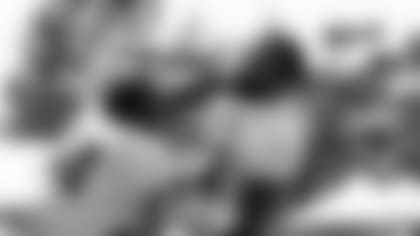 Here's some of what Moton said about Brockers:
"Head coach Sean McVay spoke specifically about Brockers' presence in the locker room. 'He's got that contagious enthusiasm in a positive way that rubs off on his teammates. ... He knows the influence that he has.'"
"It's Suh's first season in Los Angeles, and Donald continues to hold out for a new deal. Brockers' experience in different spots across the front seven allows him to connect with a developing player such Joseph-Day who's doing the same. The 27-year-old has also produced on the field, logging 19 sacks in six seasons."
ESPN.com's NFL Nation predicted a breakout candidate for all 32 NFL teams on Sunday. So who can the Rams expect to step up in 2018?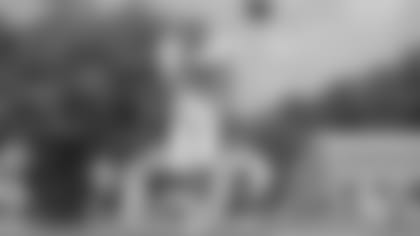 LB Cory Littleton. Littleton joined the Rams as an undrafted free agent in 2016 and has quickly climbed the ranks. He made the roster as a special-teams contributor, and his profile grew last season as he became the first NFL player since 2014 to block multiple punts in a season. Littleton also showed his playmaking ability when he started in place of an injured Mark Barron against the Titans and intercepted a pass by Marcus Mariota on the first series. Since the trade of team-leading tackler Alec Ogletree, Littleton has taken over at the position, and the coaching staff is optimistic about his potential. "This is his chance and we're confident in that he's a really good player," defensive coordinator Wade Phillips said. "We just got to find a niche for him and we feel like we have." -- Lindsey Thiry
Littleton played in all 16 games last season and started in four. Littleton finished 2017 with 22 tackles and one sack.