Each weekday, theRams.com will be taking a look around the internet for the top Rams headlines of the day. Here's a look at what's out there for Thursday August 30th about your Los Angeles Rams:
ESPN.com released its 'NFL Honors Poll' on Thursday. The list included ESPN's panel of NFL experts' picks to win each major NFL honor, from MVP to Comeback Player of the Year.
Rams fans will see some familiar names in a few categories, like DT Aaron Donald, who is picked to repeat as Defensive Player of the Year.
Here is where each member of the Rams wound up:
Defensive Player of the Year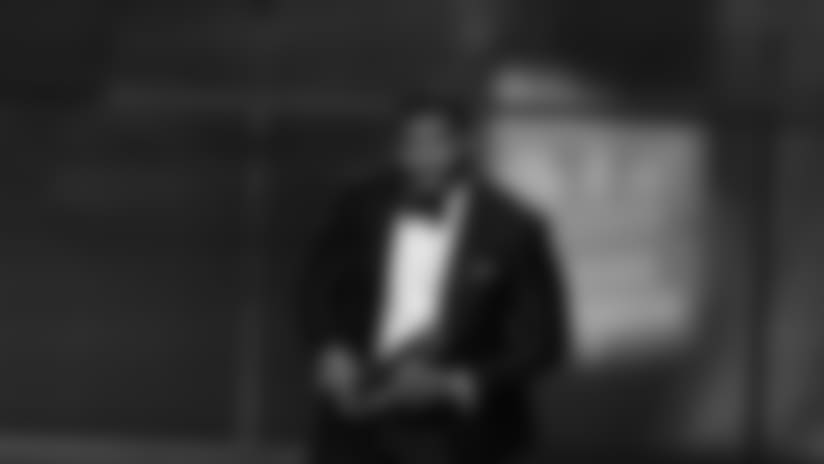 1. Aaron Donald, DT, Los Angeles Rams
"Now, here's an award you can win back-to-back. J.J. Watt just did it in 2014 and 2015. In fact, Watt won it three years out of four, because he was the 2012 winner as well. Donald could join that company for similar reasons -- because what he delivers as a pass-rusher from an interior defensive line position makes him a truly unique player whose skills and performance can elevate him above a crowded field. If he wins it two years in a row without attending training camp, though ... that could be bad news for coaches who want their star players in camp."
Offensive Player of the Year
2. Todd Gurley II, RB, Los Angeles Rams
"The above scenario is what happened last year, when Gurley took home this award while Brady won MVP. Gurley obviously has the ability to be a yards-from-scrimmage monster who helps the team in the running game and the passing game, and that makes him a perennial candidate here."
2. Sean McVay, Los Angeles Rams
"The last coach to win this award in back-to-back years was Washington's Joe Gibbs, who won it in the strike-shortened 1982 season and then again for going 14-2 the following year. Baltimore's Don Shula tied for the award with George Allen in 1967 and then won it again in 1968. And the Giants' Allie Sherman won it back-to-back in 1961-62. That's the whole list of coaches who've won Coach of the Year in consecutive seasons, a group McVay would join if he won it this year. The Rams are a consensus favorite to win the NFC West, which means they'd have to be mega-great to get their coach this award two years in a row."
RB Todd Gurley sits behind Aaron Rodgers as the predicted OPOY, and HC Sean McVay behind the Patriot's Bill Belichick. Donald, Gurley, and McVay all won their respective awards last season.
RAMS POPULAR SUPER BOWL PICK
NFL.com's analysts put in their Super Bowl LIII picks on Thursday ahead of the Rams' final preseason game of the season. L.A. and New Orleans, who meet in preseason Week 4, both received five votes to win it all come February.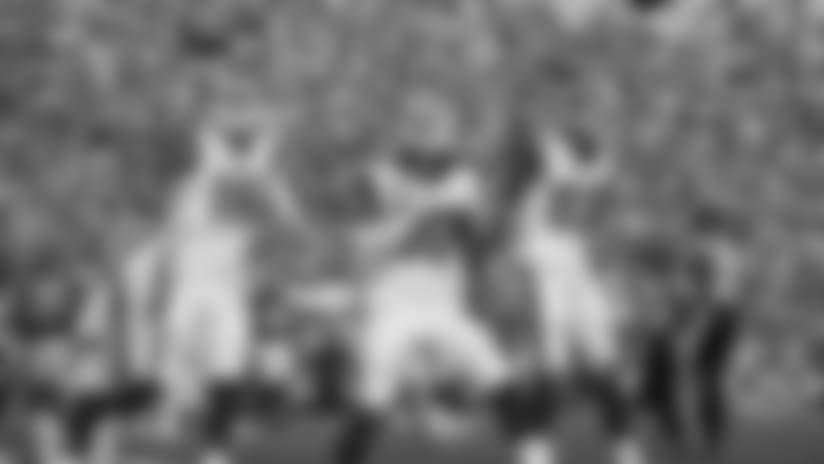 Here's who picked the Rams:
T-1. Los Angeles Rams (5 votes)
Reggie Bush: Rams over Steelers. The Steelers get over the hump and represent the AFC in the Super Bowl, but a more complete Rams team is too much for Pittsburgh to keep up with.
David Carr: Rams over Patriots. The NFC is absolutely loaded, with about six teams looking like true contenders. It's the Rams, though, who edge out the competition, and Sean McVay proceeds to out-scheme Bill Belichick for his first Lombardi.
Steve Mariucci: Rams over Jaguars. My mind will probably change tomorrow, but for now, I'm taking the Rams. Both teams have major talent on defense, but the Rams have the edge on offense. That's the decider.
Michael Robinson: Rams over Texans. What a battle this would be. The presence of some fresh faces in the Super Bowl is just what the football world needs.
Adam Schein: Rams over Chargers. Todd Gurley runs for 159 yards and two touchdowns, Aaron Donald sacks Philip Rivers three times and the Rams win the all-Los Angeles Super Bowl.