Each weekday, theRams.com will be taking a look around the internet for the top Rams headlines of the day. Here's a look at what's out there for Monday, December 24th about your Los Angeles Rams.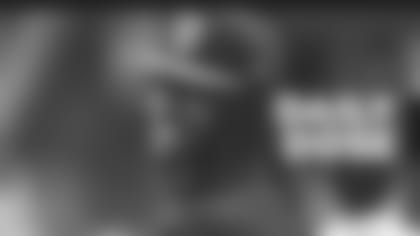 Defensive tackle Aaron Donald set both an NFL record and Rams franchise record on Sunday against the Cardinals.
NFL Next Gen Stats showed just how much pressure Donald was applying in his record-breaking 3.0 sack performance.
On Monday, Pro Football Talk's Mike Florio broke down the playoff picture for each team still in the hunt after Sunday's games.
Here's an updated look at how the Rams can clinch a first-round bye come playoff time:
Rams (12-3): They've won the NFC West, but nothing more yet. They'll secure a first-round bye and the No. 2 seed with a win over the 49ers or a Bears loss to the Vikings. If the Rams lose and the Bears win, the Rams will fall to the No. 3 seed.
CBSSports.com's John Breech handed out his grades after Week 16's slate of Saturday and Sunday games and gave the Rams their best-looking grade in three weeks.
Here's what Breech had to say about the Rams following their 31-9 win over the Cardinals:
Todd Gurley didn't play on Sunday, but that didn't matter because the Rams had C.J. Anderson. If you didn't even know that Anderson played for the Rams, don't be ashamed, because it appears the Cardinals didn't know either. After signing with the Rams on Tuesday, Anderson went out and rolled the Arizona defense for 167 yards and a touchdown on 20 carries. The Rams also got a solid game from Jared Goff, which had to be encouraging, considering his recent struggles. Goff overcame an early fumble to finish 19 of 24 for 216 yards and a touchdown. Defensively, Aaron Donald continued his dominant season with three of the Rams' four sacks.
The Rams have the lowest three-and-out percentage in the league after Week 16 — punting it away after three plays just 23.3 percent of the time.