Each weekday, theRams.com will be taking a look around the internet for the top Rams headlines of the day. Here's a look at what's out there for Monday, January 28th about your Los Angeles Rams.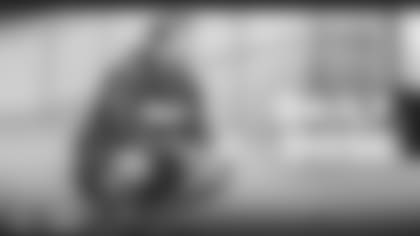 Head coach Sean McVay headlined Peter King's Football Morning in America on Monday. King rode to the Rams practice facility with McVay and talked the 2018 season, some of Goff's best moments, the NFC Championship game, Super Bowl LIII, the head coach's relationship with Patriots head coach Bill Belichick, and more.
Here's part of what McVay told King about texting with Belichick throughout the season:
"He was really great in the conversation we had, really enlightening. This is wild: This season, he has basically texted me after every one of our games. After we beat Minnesota in September, he texted, 'Man, you guys are really explosive and impressive and fun to watch. Congratulations—keep it rolling.'"
Defensive tackle Aaron Donald and quarterback Jared Goff join Patriots quarterback Tom Brady at the top of ESPN and Pro Football Focus' list of the top-53 players in playing in Atlanta on Sunday.
Here's how Donald and Goff landed in the top three:
1. Aaron Donald, DT, Rams, Grade: 95.2 Position rank: 1
"PFF's highest-graded player at any position was a no-brainer here, as Donald is truly the best player whenever he steps on the field. His 106 total QB pressures during the regular season paced all defenders by 11. He also was the league's third-highest-graded defensive player in run defense. He can do it all."
2. Tom Brady, QB, Patriots
3. Jared Goff, QB, Rams, Grade: 86.7 Pos. rank: 8
"Goff dominated the league's signal-callers on play-action this season, throwing for an incredible 1,971 yards off play fakes. He led the league with 13 play-action touchdown passes, and he also was able to manipulate coverage in Year 2 of leading coach Sean McVay's offense."
Wide receiver Robert Woods, safety John Johnson, and offensive linemen Andrew Whitworth and Rob Havenstein's PFF grades also place them in the top-10.
The Rams made a handful of offseason moves entering the 2018 season and days from Super Bowl LIII, The Ringer's Danny Heifetz ranked them in order of how well they paid off. Heifetz has extending the league's leader in sacks at the top spot, but extending Donald is followed up by defensive tackle Ndamukong Suh's addition — which has paid off in the postseason.
1: Extending Aaron Donald
"The Impact: The one-two punch of Suh and Donald many envisioned has finally come to fruition this postseason, as Suh has logged his two best games of his season against the Cowboys and Saints, including stuffing Ezekiel Elliott on a fourth-and-1 run in the fourth quarter of the divisional round. He made things easier for Donald on the interior in the regular season, and Donald is likely going to repeat as Defensive Player of the Year (he led the league with 106 quarterback pressures a year after he led the league with 91). The job of a defensive tackle isn't always glamorous, but Suh has been critical in their two playoff wins."
3: Trading for (and Extending) Brandin Cooks
For the full ranking of L.A.'s offseason moves, click here.