Throughout the offseason, theRams.com will be taking a look around the internet for the top Rams headlines of the day. Here's a look at what's out there for Tuesday, February 11 about your Los Angeles Rams.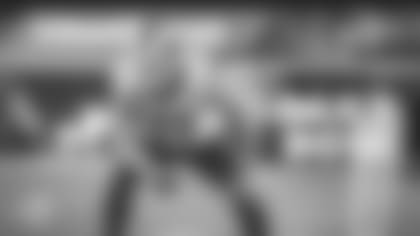 WHO SHOULD THE RAMS RE-SIGN AND TARGET IN FREE AGENCY?
It won't be long before the NFL Scouting Combine takes place and the new league year begins, so NFL.com and scouting service Pro Football Focus (PFF) gave their take on how the Rams should approach the next couple months when it comes to the combine, free agency and the draft.
Here's what NFL.com's Gennaro Filice had to say:
"The Rams' offseason largely revolves around two burning questions, one on each side of the ball:
1) What are the Rams' plans for Todd Gurley?
2) What are Brandon Staley's plans for the Rams?"
As for PFF, they said the Rams should re-sign left tackle Andrew Whitworth and inside linebacker Cory Littleton among their pending free agents.
"Call Andrew Whitworth old all you want, but the man was still the seventh highest-graded tackle in pass-protection at 38 years old," PFF lead NFL analyst Sam Monson wrote. "
Littleton's coverage abilities, meanwhile, highlighted Monson's reasoning for why the Rams should keep him.
"Considering Cory Littleton's unique role within the Rams' defense, it'd be a surprise to see them let him go," Monson wrote. "They used a dime package the second most in the NFL and had the highest rate of dime with one off-ball linebacker on the field. Littleton thrived in this system, recording the seventh best coverage grade and slotting in as one of the 10 most valuable linebackers in the league."
GRADING THE NFC WEST'S MOST RECENT ROOKIE CLASSES
The Rams' 2019 rookie class graded out with a B, according to NFL.com, highlighted by the play of safety Taylor Rapp and right tackle Bobby Evans.
"Despite not making a first-round pick for the third straight year -- the Rams don't currently hold a Round 1 chip until the 2022 draft, by the way -- Les Snead did a pretty nice job adding talent in multiple areas," Filice wrote.
OUTLOOK FOR RAMS DEFENSE AFTER WEDDLE'S RETIREMENT
ESPN's Lindsey Thiry examined where the Rams defense stands following safety Eric Weddle's retirement.