Each weekday, theRams.com will be taking a look around the internet for the top Rams headlines of the day. Here's a look at what's out there for Monday, November 26th about your Los Angeles Rams.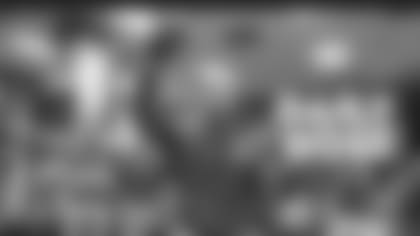 ESPN's Kevin Seifert laid out the 2018 NFL playoff picture through Week 12, with the Rams sitting steady as the second seed in the NFC.
Here's what Seifert had to say about the Rams' playoff outlook:
The Rams were within a field goal of clinching the NFC West on their bye week, something that hasn't happened since the current playoff format began in 2002. But the Seattle Seahawks remained alive in the division race with a last-play victory over the Panthers. A division title is just a matter of time, however. The Rams have only one game remaining against a team with a winning record (Week 14 at the Chicago Bears). But because of the head-to-head tiebreaker, they'll need help from the Saints to win NFC home-field advantage.
Here's how the NFC rounds out:
2. Los Angeles Rams (10-1)
UNTAPPED POTENTIAL IN L.A.
Bleacher Report's Kristopher Knox took a look around the NFL for players with the most untapped potential and according to Knox, it's backup running back Malcolm Brown in L.A.
Here's what he had to say about the fourth-year back out of Texas:
As is the case with [WR Chris] Conley, Rams running back Malcolm Brown hasn't reached his potential because of who else is on the depth chart. In his case, it's MVP candidate Todd Gurley, who is rightfully the centerpiece of L.A.'s offense.
Brown, a former undrafted free agent and Texas Longhorns star, has been quite effective for the Rams in limited duty. He's averaged 4.0 yards per carry over the course of his career, which includes a career-best 5.0 yards per rush this season. Over the last two seasons, he has amassed 450 yards rushing, 105 yards receiving and two touchdowns.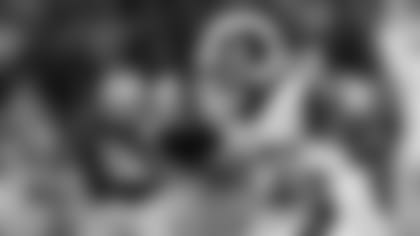 TOP WIDE RECEIVER SIGNINGS
ESPN's Michael Sando says Rams signing wide receiver Brandin Cooks is shaping up to be one of the best WR signings of the offseason.
Numbers so far: 59 catches for 964 yards and three touchdowns
16-game pace: 86 catches, 1,402 yards, 4 TDs
The Rams emerged from Week 11 averaging 32.5 offensive points per game while ranking No. 1 in ESPN's offensive efficiency metric. Unlike last season, when the Rams' offense put up big numbers despite only 39 receptions and 593 yards from No. 1 receiver Sammy Watkins, this Rams team is getting big numbers from its top wideout. Cooks has already blown away Watkins' numbers from 2017. He's on pace for career highs in receptions and yardage.