Each weekday, theRams.com will be taking a look around the internet for the top Rams headlines of the day. Here's a look at what's out there for Thursday, January 3rd about your Los Angeles Rams.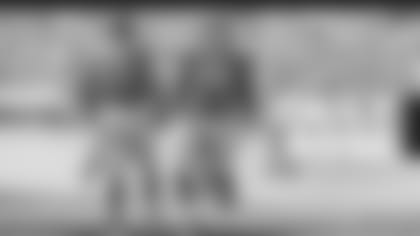 The regular-season recognition continues to roll in for defensive tackle Aaron Donald, who posted a league-leading 20.5 sacks in 2018.
On Thursday, Pro Football Talk picked Donald as its defensive player of the year for the second-consecutive season. PFT's Michael David Smith said Houston's star defensive end J.J. Watt made a run at the title in his eighth season as a pro, but Donald was just too dominant.
Here's Smith's case for Donald:
"Watt returned from missing most of the last two seasons and picked up right where he left off, finishing second only to Donald in sacks this season and playing very well against the run. Watt has already won the defensive player of the year award three times, and he easily could have won it a fourth time this year. He's that good.
But we're choosing Donald, last year's winner, to repeat. The Rams gave Donald an enormous contract this year, but he showed no signs that the money is going to make him satisfied. He wants to be the very best defensive player in football, and for the second consecutive year, he is."
SB COMPARISON, PREDICTION
ESPN's Bill Barnwell looked into his crystal ball at a Rams dream Super Bowl run and has the Rams defeating the Bears and rookie quarterback Mitchell Trubisky, beating the Cowboys at home after they upset the Saints, and topping the Chiefs in a rematch for the Lombardi Trophy.
Barnwell also compared the 2018 Rams to the 2009 Super Bowl Champion Saints.
Super Bowl comp: 2009 Saints. The Rams are actually closest to a pair of Super Bowl losers in the 1988 Bengals and 1991 Bills. The closest team to win the title is an earlier edition of the likeliest opponents for the Rams in the NFC Championship Game, as those Saints combined one of the league's best offenses with a slightly below-average defense. Both those Saints and this year's Rams rank 20th in scoring defense.
For Barnwell's full playoff preview for every team, click here.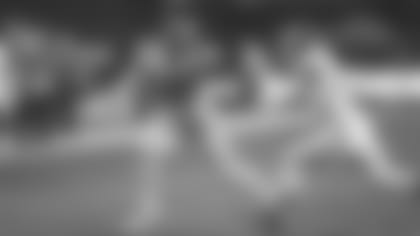 Both running back Todd Gurley and defensive tackle Aaron Donald were named to Bleacher Report's Expert Consensus All-Pro team on Thursday. BR's NFL analysts have Gurley touting the rock behind Chiefs quarterback Patrick Mahomes and Donald lining up alongside Chiefs defensive tackle Chris Jones.
Here's how each player earned their spot:
"Before sitting out the final two games of the season with a knee injury, Gurley appeared headed toward a second straight season with over 2,000 total yards. He averaged a career-high 4.9 yards a carry in 2018, scored 21 total touchdowns and was a big factor in the MVP race for a second consecutive season."
"Donald didn't just have a good season. Or a great season. He went absolutely wild, flirting with the single-season sack record before finishing the year with 59 tackles, a jaw-dropping 20.5 sacks and four forced fumbles."